Jamie (Will Estes) and Eddie (Vanessa Ray) are married and still working hard in season 10 of Blue Bloods. Some fans are hoping they'll grow their family soon and it might happen in an unexpected way. Find out what the couple will be up to in the episode that airs on March 13.
There is a fan theory Eddie is already pregnant on 'Blue Bloods'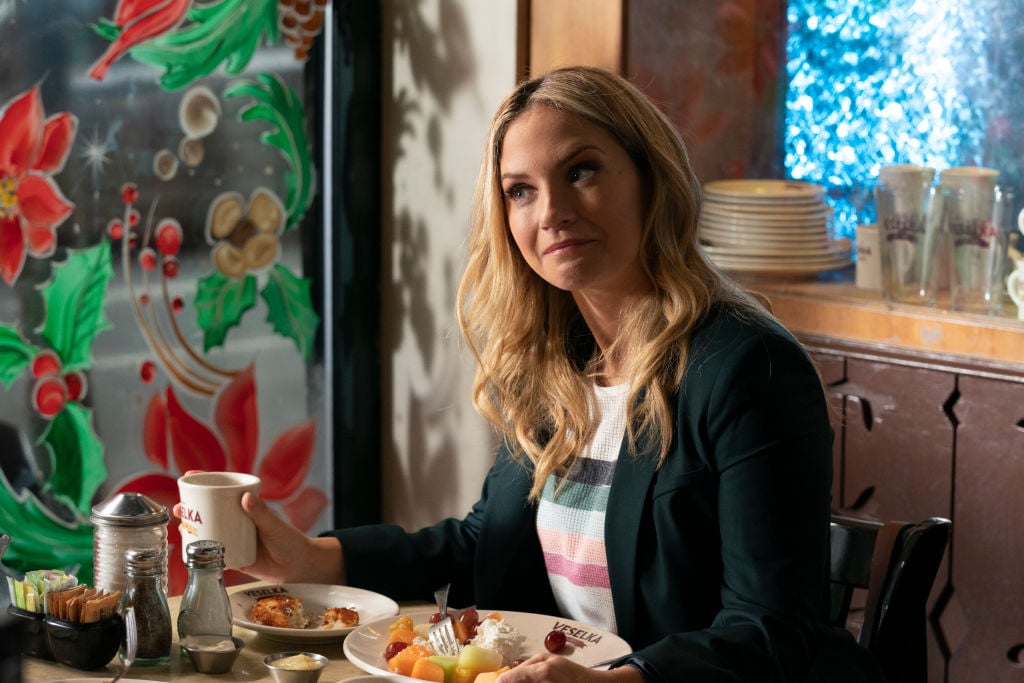 Season 10 has shown the newlyweds arguing a lot. Some times it's over work and other times it has to do with their personal life.
The episode, "Bone to Pick" showed Eddie giving Jamie a list of things to do on his way home from work. When he forgot to tend to the list it started an argument.
"Well Freud would say that we never really ever just forget something. It's our subconscious speaking up for us," Eddie told him. Jamie asked her if she thought he didn't do the chores on purpose. "No, I think your subconscious forgot to do my list because, well, it didn't like being told what to do by a woman," she said.
The episode ended with her apologizing to him. "I just don't like we're just two ships passing in the night every night," she explained.
Some fans believed Eddie was acting differently because she is pregnant. However, there hasn't been a pregnancy announcement on the show and it may not happen this season.
Why Jamie and Eddie might not have a baby for some time
Although some fans think the newlyweds could be having a baby soon, it might not happen for some time. Ray talked about this with Hollywood Life.
"They are crazy about each other, but there's a lot they have to deal with and sort out," Ray told Hollywood Life. "I'm the worst keep of secrets, so no, I don't know if they're going to start a family soon, but it's something they talk about a lot."
She gave a reason why Eddie would be hesitant to start their family. "Eddie and Jamie fell in love being equals, and one or both of them would have to step back from a bit of their career that they love so much [when they start a family]," she said. "There are days where they say, 'Yes, of course we're going to start a family.' And then there's days where she goes, 'I don't think I could give this up so casually.' It's interesting to see them play around."
They will argue over keeping a stray dog
The couple has been arguing a lot this season. But the next episode will reportedly have the couple have a cute argument.
TV Insider reports the March 13 episode is called "The First 100 Days." The couple will argue over whether to keep a stray dog, which leads them to a crime scene. The rest of the Reagans will be busy in the episode too.
Frank (Tom Selleck) and his friend, Garrett (Gregory Jbara) will try to get Mayor Chase to change his approach to running the city. NYPD vehicles are vandalized and Danny (Donnie Wahlberg) and Baez (Marisa Ramirez) are on the case to find out who did it. Erin is struggling after surviving a car accident.
It should be interesting to see if the couple will keep the stray dog. That might be one step closer for them to have a baby.
Source: Read Full Article