Most Marvel fans picture Chris Pratt as the impossibly fit superhero Peter Quill from Guardians of the Galaxy and Avengers films. His sculpted physique helped him fit the part plus turned the 41-year-old actor into an international sex symbol. Pratt is heartthrob material through and through.
However, some of Pratt's fans from a decade ago remember him quite differently. His turn as Andy Dwyer on the hit NBC comedy Parks and Recreation is a far cry from the muscular Quill of later years.
The actor recalls how a tiny amount of weight gain on the series led to his boss encouraging him to overeat, all for the laugh factor.
Chris Pratt scored his part on 'Parks and Recreation' early in his career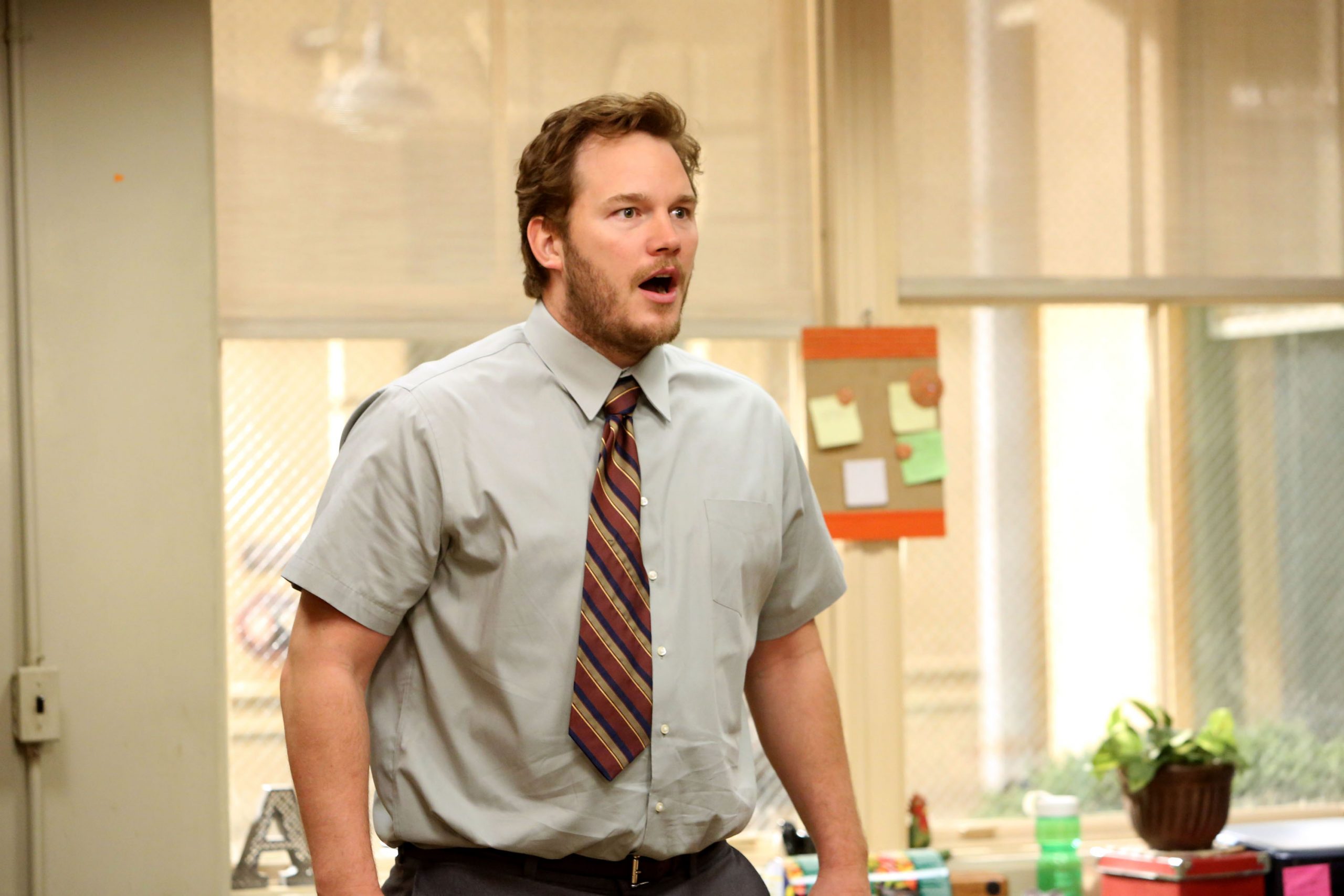 Pratt was working as a server at Bubba Gump Shrimp Company in Maui when he got discovered at the age of 19. After scoring the lead role in the short horror film Cursed Part 2, the actor made appearances on shows including Everwood and The O.C. But his luck really changed in 2009.
Originally, the part of Andy Dwyer on Parks and Rec was only meant to be a temporary bit part. But after seeing Pratt bring his charm and charisma to Andy, the producers decided to make him a series regular. He was ultimately one of the central characters one the series.
One 'Parks and Rec' co-creator encouraged Pratt to gain weight
According to ET Online, the actor gained weight while working on Parks and Rec, but not on purpose.
"Well, I remember in the first couple of seasons, just unintentionally, I had gotten a little fat and I was watching the episodes and I was like, 'Oh, God, Chris, you've really let yourself go,'" he said. "And then I was like, 'but this is some of the funniest stuff you've ever done.'"
That's when series co-creator Michael Schur told Pratt he'd be happy if the actor gained 30 to 40 pounds for the role. "And so I did," the actor recalled. "Then it became a challenge. Everyone wanted to see how much I could eat."
Andy Dwyer's weight gain became part of the humor
Pratt took his newfound goal seriously.
"There was a restaurant in Parks and Rec called The Jurassic Fork and that was where we would go to eat," Pratt told ET. "They gave us, you know, dinosaur-sized portions. So, I didn't have anything to say in the scene, so inevitably I wanted to get some screen time, so I decided I would eat one rack of ribs per take."
He continued: "And if the camera would happen to catch me I would absolutely just be inhaling ribs. I went through 12 takes. I went through 12 racks of ribs, which is the equivalent of six pigs. I dined on the ribs of six different pigs."
It was all helping achieve his main goal on the show: making co-star Nick Offerman laugh. "And it worked. was making myself sick, but I had 12 racks of ribs, and then at lunch, because our catering company was creating the ribs, they cooked ribs. And at lunch I sat down with another four racks of ribs, right next to Nick, and ate the ribs. I got a big laugh."
Other roles Chris Pratt altered his weight for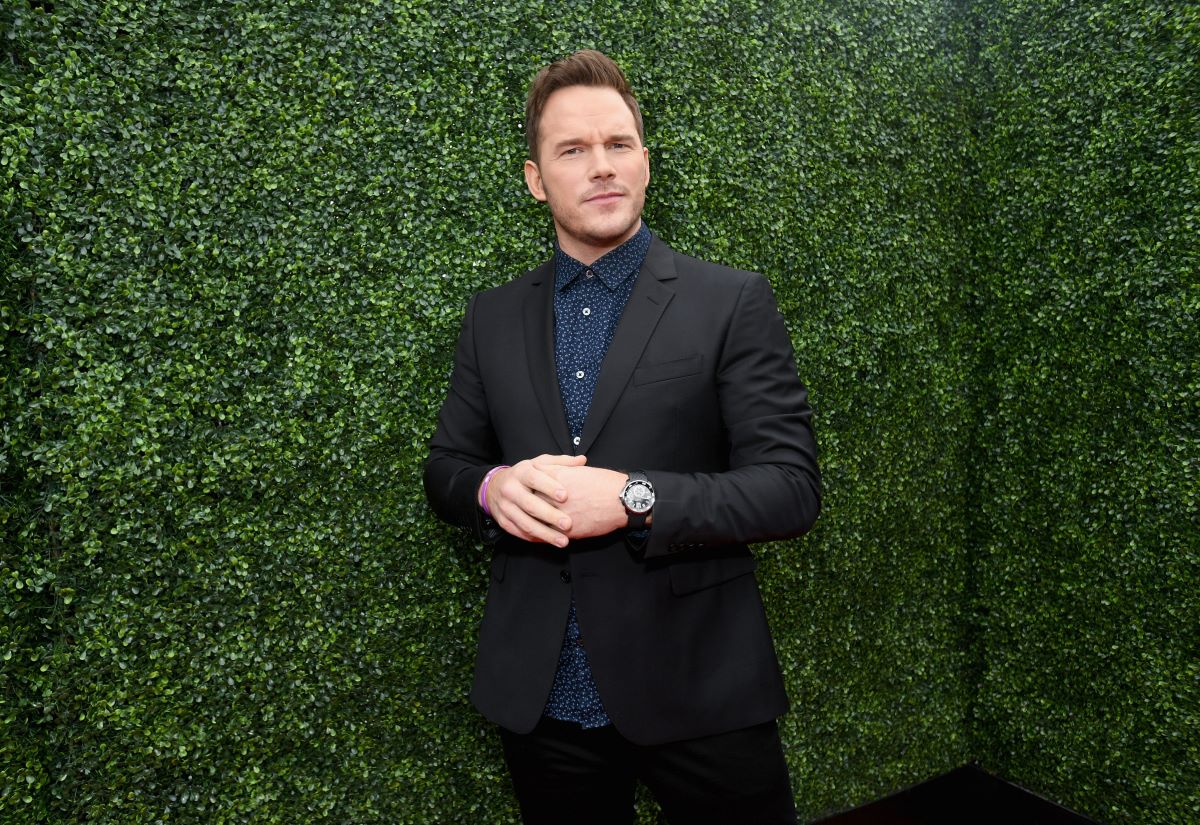 Parks and Rec wasn't the only role that forced the actor to either lose or gain weight. Pratt spoke to Men's Health UK about how gaining and losing weight for roles affected him in the past.
"I'd gone back and forth, lost weight for Moneyball, got fat again, then trimmed down for Zero Dark Thirty, then gained it all back again for Andy," Pratt said. "That's when I saw Zero Dark Thirty and right after walking out I was like: 'I'm going to get in shape and I'm never going to be fat again.'"
It appears he stuck to that promise.
Source: Read Full Article