Bachelor Nation was first introduced to Clare Crawley during Juan Pablo Galavis' season of The Bachelor. She carried herself with poise and dignity as she attempted to build a mature, respectful relationship with someone who never should have been a season lead. With Crawley and Galavis, Crawley was the clear adult in the relationship.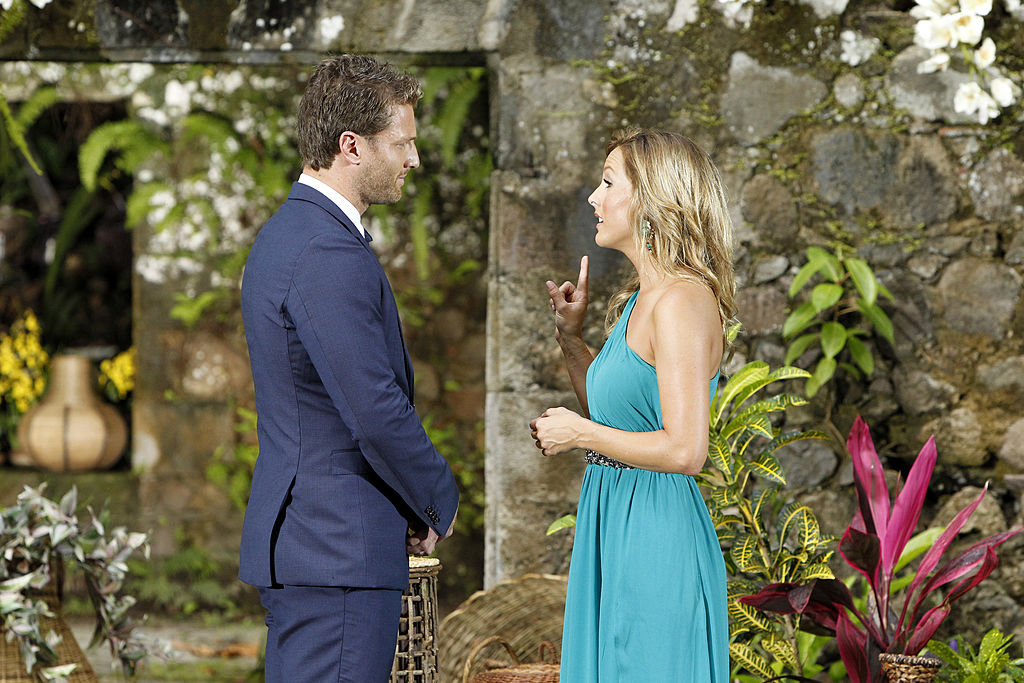 Crawley went on to appear in Bachelor in Paradise twice as well as Bachelor Winter Games. When she was announced to be the bachelorette, some fans were displeased because they felt she'd had enough chances to find love on reality TV already.
Why Clare Crawley was hesitant to return to 'The Bachelor' franchise
As it turns out, Crawley was hesitant to jump back into The Bachelor dating world after her experience with Galavis because she felt how she was portrayed on the series was unflattering.
When Crawley was interviewed on Olivia Caridi's podcast, Mouthing Off, in October 2018, she said the producers made her look bad.
"Why would you guys make me look like this? Why would you guys edit things to look that way when that didn't even happen," she said, perhaps referring to how the show hints that Crawley and Galavis had sex in the ocean, which she denies.
Crawley called the editing "traumatizing" and says how she was portrayed "absolutely" made her hesitant to film with the franchise again.
After The Bachelor, Crawley says she was considered for the bachelorette.
"We had definitely talked about it. I had interviews and I got flown down [to L.A.] a couple of times," she said.
But, in addition to how she was portrayed on the series, Crawley was hesitant to accept anything because she "was not emotionally in a place [where she was] ready for that."
On top of that, Crawley's mother was "really, really, really sick" at the time. She watched her Bachelor season "from the ICU" with her mom.
Clare Crawley's 'Bachelorette' season
After Peter Weber's pool of contestants proved to be less-than-likable to fans, Crawley was named the next bachelorette. However, her season's been postponed due to the coronavirus (COVID-19) pandemic.
"Well hello! Talk about most dramatic season ever! In all seriousness, Everyone's health is the most important priority at this time, and as I'm sure you've heard, we are pressing pause for now on filming The Bachelorette," Crawley wrote on Instagram when her season was delayed. "We are taking it day by day and even hour by hour as this is so unpredictable. All I know for sure is that my heart is so full from all the love and support this far, and am still so excited for my journey to begin! I've waited 38 years for these moments, what's a little bit longer, right! 😉❤️xoxo"
Read more: 'Bachelor' Fans Are Sending Tyler Cameron Money to Buy Hannah Brown an Engagement Ring
Source: Read Full Article