Food Network is one of many channels devoting their programming to culinary content. Mainstream networks have also gotten in the game as well, with Fox Network's suite of shows hosted by Gordon Ramsay, and ABC's The Great American Baking Show, to name a few.
With such a menu of food-related programs from which to choose, some celebrity chefs decided to weigh in on which ones are worth watching and which you can forego.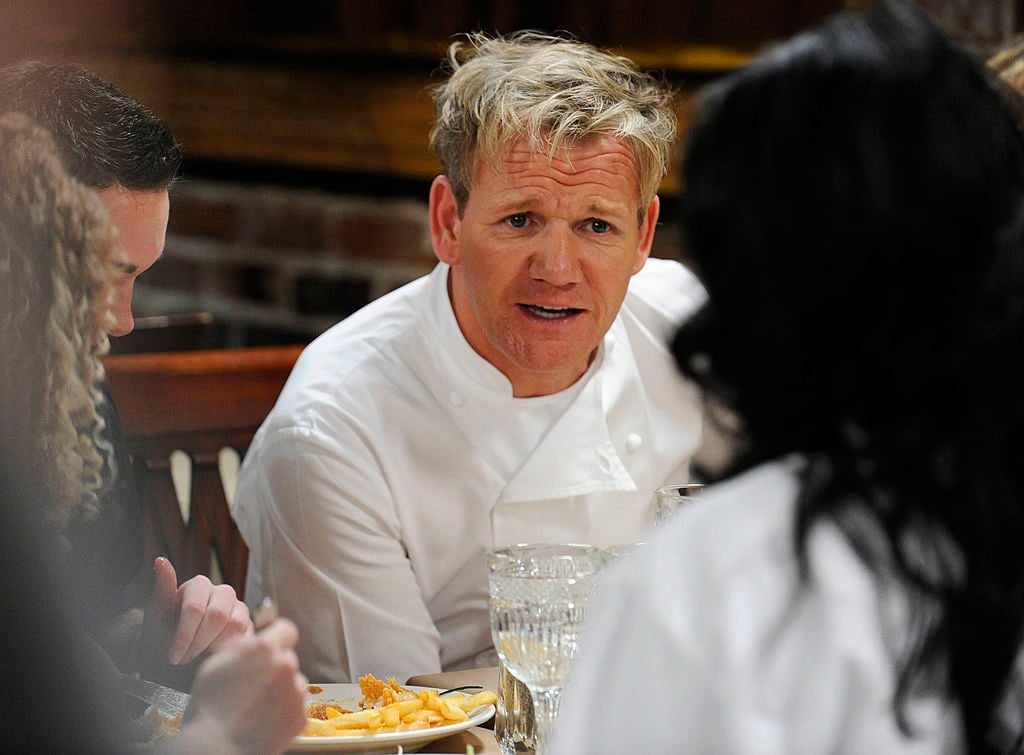 'Top Chef' makes the top of the list
Chef Gemma Kamin-Korn of Bar Beau in New York City often tuned into Bravo TV's Top Chef when she was starting out due to the show's birds-eye view of the lives of professional chefs.
"I loved Top Chef when I was a young line cook because it was a window into the industry," Kamin-Korn told Insider. "It allows people with no restaurant background to better understand the inner workings of the professional culinary world."
Delving into the inner workings of the restaurant industry, Gordon Ramsay's Kitchen Nightmares became must-see TV for Chef Jamie Woolner of Pizza of Venice in Altadena, California. Woolner found watching Ramsay transform dysfunctional establishments into viable restaurants an invaluable learning experience, even utilizing the skills and tips he picked up from the show.
"Kitchen Nightmares has to be one of the most educational programs in the history of TV," Woolner gushed. "It's a godsend for anyone in the culinary field. I've learned lessons that I use every day at my shop."
For those who prefer classics as well as french fare, Kamin-Korn recommends The French Chef hosted by a cooking legend. "Julia Child was a great teacher," the New York City chef said. "In general, I feel like the cooking shows of the past were much more educational and interesting, as compared to the more entertainment-focused versions of today."
Woolner gave points to Food Network's competition-based show Chopped points for creativity in the contestants' race to win the cash prize. "If you've ever wondered what peanut-butter-licorice lobster soufflé looks like, Chopped might be for you," he said.
Not so good for Guy Fieri
When it comes to programs the pros feel people can pass over, both Woolner and Kamin-Korn were not fans of Guy Fieri's travel show Diners, Drive-Ins, and Dives, where he samples different and unique dishes from small eateries across America.
"You either love or hate Guy Fieri," Wolner explained. "Liking this show requires getting over the every-town American-bro culture evident in Fieri's bleached, spiky hair and backward sunglasses."
Kamin-Korn isn't crazy about how the show fails to display the talent involved in being a chef. "Cuisine doesn't need to be high-brow, but there should be skill and craft involved," she said. "That's not always the case with this show and others like it."
Fan favorite Giada DeLaurentiis did not find favor with Deanna Kang, a professional cook and recipe developer at Asian Test Kitchen. Kang feels the Food Network show lacks substantial culinary content.
"Giada at Home is one of my least favorite cooking shows," Kang revealed. "It seems to rely on sex appeal rather than letting the beautiful ingredients and recipes speak for themselves."
PBS' Martha Stewart's Cooking School didn't fare much better, where Kang commented that the program doesn't seem to reflect its title. "There is very little explanation of why certain ingredients are chosen over others and little mention of how flavors play together," the recipe developer explained. "All she seems to say is 'mix this and that together.'"
Though they may not consider it the absolute worst, the professional chefs won't be tuning in to see Food Network's The Worst Cooks in America anytime soon. The show features amateur cooks competing for a cash prize where they often utilize out-of-the-box cooking methods.
Kamin-Korn commented that she doesn't consider seeing aspiring cooks having a hard time as entertainment. "As a chef, a show that highlights just how badly somebody does something is not exactly what I would want to watch," she said.
Whether the pros gave rave reviews or rotten tomatoes, food-related programming serves up plenty to choose from to please viewers of different tastes (pardon the puns!).
Source: Read Full Article