Francesca Farago and Harry Jowsey met and connected during the first-ever season of Netflix's Too Hot to Handle. During the retreat, they became officially boyfriend and girlfriend, they exchanged I love yous, and they cost their housemates a lot of money.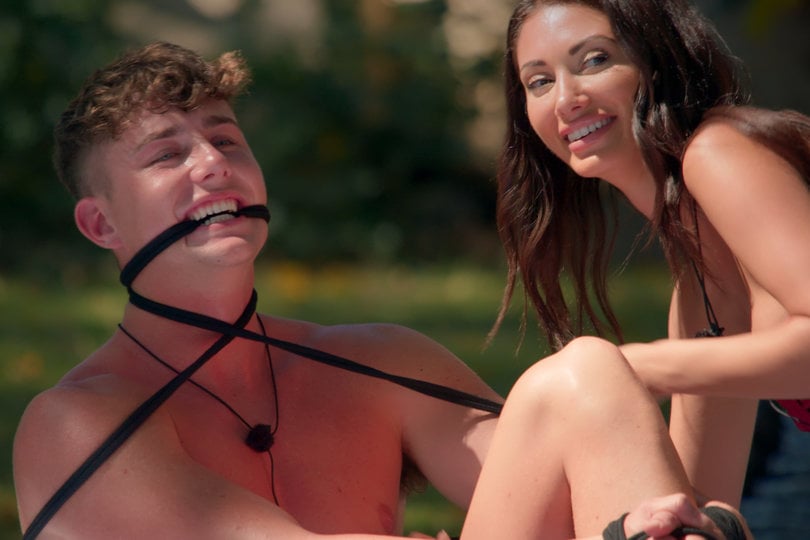 Why Francesca had a hard time following the 'Too Hot to Handle' rules
In an interview Francesca did with Capital, she spoke about being a "rule-breaker."
"We actually had a few days before the rules. After the rules came out it was really hard cause I had already formed a relationship with someone at that point and we were able to kiss and that was all stripped away. But, honestly, as the viewers can see, I was a little bit of a rule-breaker. The talking cone did not stop me from doing what I wanted to do," she said.
She explained why it was so challenging for her (and her castmates) to not break the rules.
"First of all, when you tell someone not to do something, it kind of just makes them want to do it more. And we're there for a long period of time. So it was really hard," she said. "Like, we were all in bikinis, we were put in these crazy workshops where we were getting really emotional, we were forming relationships, so that just made it harder because being around people you're really, really attracted to and not being able to touch them is just like, yeah, it was extremely difficult to do that. But, obviously, I slipped up a few times and lost some money."
"I don't regret it. I definitely don't regret anything. I had a good time," she added.
Even though Francesca broke Lana's rules quite a bit, she says she learned a lot by being on Too Hot to Handle.
"I think the workshops that we did definitely helped because they were very, very emotional and kind of made you tap into these kind of inner emotions that you really didn't even know you had. And we learned a lot about ourselves. We learned a lot about how to treat other people, how to treat yourself, how to treat relationships," she said. "It was just like this weird experience that started off like super sexual and then just ended up being… we all like grew like crazy and we're just all like these new born-again virgins after basically. Well, not me."
'Too Hot to Handle' didn't show Harry ask Francesca to be his girlfriend
Francesca and Harry shared some special moments on the show. One of those special moments, though, wasn't shown. When Harry asked Francesca to be his girlfriend they were naked.
"When Harry asked me to be his girlfriend that wasn't shown. But I'm pretty sure when that happened we were naked," she said.
Harry and Francesca are still happily together today. They plan on getting married and having kids.
Read more: 'Too Hot to Handle': Rhonda Says the Cast Has a Group Chat That Francesca and Haley Aren't In
Source: Read Full Article