Major Bachelor spoilers ahead!
Days after Chris Harrison shaded people who "live their life to try and spoil other people's work," Reality Steve came through with the ultimate spoiler and revealed all the info he has about the last Bachelor episode.
According to Reality Steve, the finale is going to be a hot mess and Peter will lead Hannah Ann on before he chooses Madison. Here's everything he thinks will happen come next week.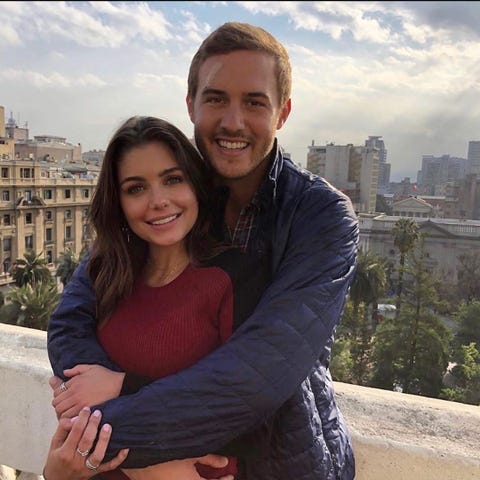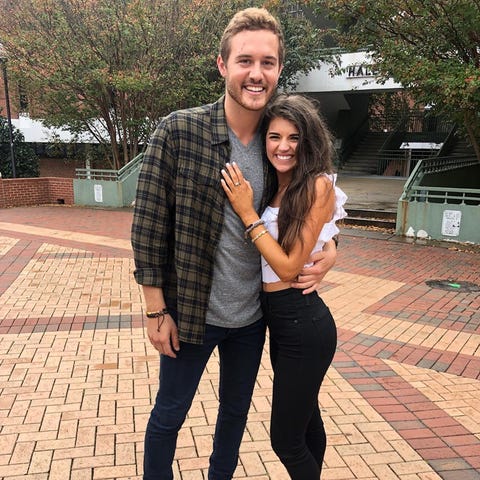 As teased in the official trailer, Chris Harrison will drop a major bomb on Peter before the final rose ceremony. Reality Steve suggested that Peter doesn't even go through with the rose ceremony because Madison quit and headed back to America before they were all supposed to meet.
Because of that, Peter supposedly decides to keep Hannah Ann hanging on as they head back to America so he can go talk to Madison. Reality Steve wrote:
So after they come back home, Peter goes to Madison's house to talk to her whole family because, as we all know, they were not "overly supportive" of this situation to begin with. Reality Steve claimed, "Madison did NOT take him back right away either. There was definitely some down time where nothing was happening between them."
After much "soul searching," Peter apparently realizes how much he hurt Madison by being intimate with other women before he was supposed to propose to someone. Eventually, they get back together, but Peter and Madison are not engaged.
https://www.instagram.com/p/B7CmRYpHhaP/
And once Reality Steve dumped all that info on his blog, he went so far as to suggest Peter will propose to Madison during the live finale, which is why the show keeps saying nobody knows how it will end. It's because it hasn't happened yet!
Well, that's the end for ya! Save all this info so you can compare Reality Steve's tea with the actual show next week to see if it all matches up.
Source: Read Full Article