This week, Food Network star Ina Garten, host of the popular Barefoot Contessa show, was invited for a chat with the PBS NewsHour about life staying home – the life we've all grown accustomed to – during the current global health crisis.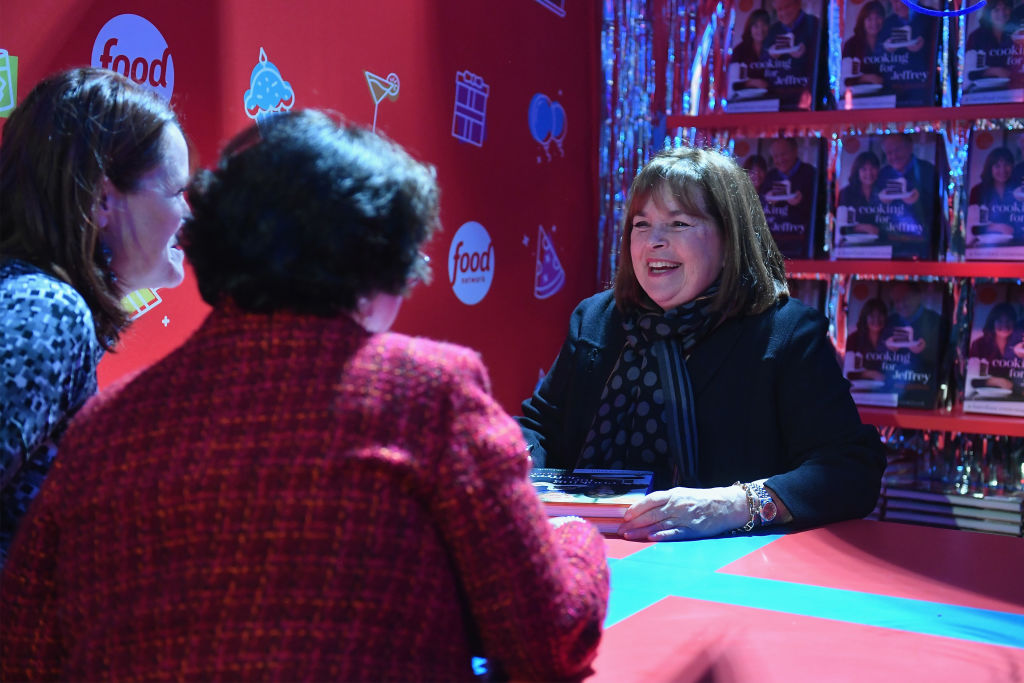 It seems even a pandemic can't bring Garten down.
Garten knows how to shelter in place with class
PBS NewsHour's William Brangham asked Garten how she's been holding up staying home. She's been hunkering down with, of course, her husband, Jeffrey, the lucky recipient of the New York-born Garten's incredible creations.
"I think I try and keep as normal life as I can. I'm really lucky that I work at home. I'm really lucky that I live with somebody who I want to live with, which is wonderful."
The Cook Like A Pro author articulated what so many of us are thinking: how difficult it is to see so many suffering, how much the world is changing, and the frustration at not knowing when things will return to "normal."
"But every once in a while," she said, "it creeps in and you think, oh, my goodness, this is overwhelming, what's happening outside and what's happening to people, and how long is this going to go on for?"
Garten has been helping her fans out on Instagram
Even PBS has noticed Garten's exquisite Instagram account, which she has been using altruistically throughout the start of shelter-in-place orders. From what to do with all those lentils in your pantry to making the best sauce for your roast chicken, the Hamptons resident has been helping others use what they have optimally during this stressful time.
Brangham asked the celebrated home cook how she's adapted her posts for the current situation.
"It actually happened organically. In the beginning," Garten shared. "I thought, how can I connect with people and give them some tools to make themselves feel better? And so I thought, well, maybe I will make something from my pantry."
It's been a small way for the television cook to feel less helpless and more empowered.
"And it started becoming like this town hall, where I could — people could ask me the question, and I could answer them. . . But the other thing that happened was, it gave me purpose and order. Like, every morning, I would wake up and think, I'm going to find out something that people are having a hard time with, and I'm going to make it."
Ina Garten saves the day
Garten's recent humorous post about keeping cocktail hour alive in these times hit the spot for so many of her followers.
Most recently, she's singing the praises of the humble frittata, a quick weeknight meal if there ever was one.
The 72-year-old said in her post, "Frittatas are a great way to clean out your fridge – deliciously! This Potato Bacon Frittata is the best one I've ever made. If you don't have ricotta, there's also a recipe for making it – with milk, cream, and vinegar! Recipe link in my profile. #staysafe"
We can't wait to see what else the Barefoot Contessa creates during these uncertain times when food is in such high demand and we need to get more creative with what's already in our pantries.
Read more: 'Barefoot Contessa': Why Ina Garten Always Wears Blue Shirts
Source: Read Full Article