In season 21, episode 16 of Law & Order: SVU, Amanda Rollins (Kelli Giddish) gets caught up in some major family drama. Read on to learn how fans are reacting to everything that went down. There are spoilers ahead.
'Eternal Relief From Pain'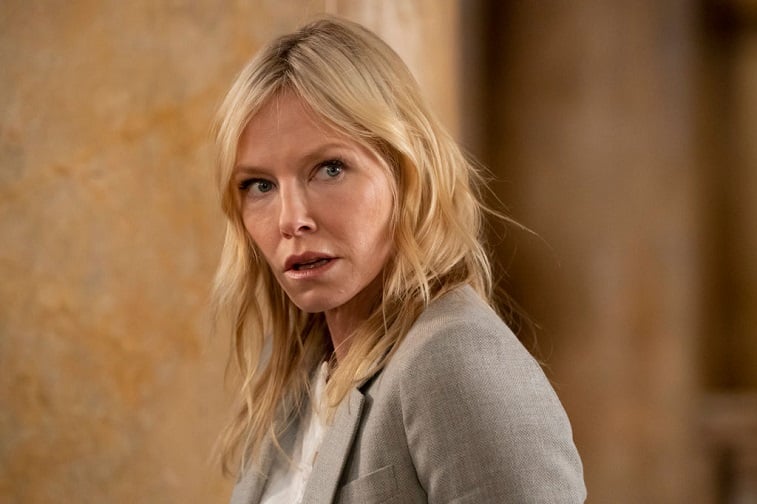 Detective Rollins is dealing with a whole lot in episode 16. Her sister Kim (Lindsay Pulsipher) shows back up in her life in the worst way. It turns out she has a child now, and she left him with a stranger to get high in a bathroom. She overdoses and ends up in the hospital.
Rollins hasn't seen Kim in years and the circumstancescouldn't be worse. She already failed a drug test, plus now she just overdosedand landed in the hospital. Kim hopes maybe Rollins can help get her some sortof a deal.
Things are worse than they seem
It turns out Kim's doctor was extorting her for sex in exchange for pain pills. Rollins fills Captain Benson (Mariska Hargitay) in, who talks with Kim about how things started. She was given samples from her doctor and he then asked for sex in exchange.
Rollins goes undercover at the doctor's office pretending tobe lookingfor pain pills. The detectives catch the doctor before he can try to go anyfurther. Kat (Jamie Gray Hyder) goes undercover and meets a drug representativethat introduces her to a whole new scene. The pharma reps have to keep thedoctors "happy" and in exchange they can make more money.
Things get even more dramatic for Det. Rollins
Kim calls their father, who is an alcoholic, to come and stay with them. Rollins doesn't like the idea, but she reluctantly allows her father to spend the night. Rollins ends up getting temporary custody of her nephew. Unfortunately, she returns home to find her father has overdosed on alcohol and drugs.
Benson and Kat go undercover at a drug conference. They end up arresting a doctor trying to take advantage of Kat. The chief, Hadid (Zuleikha Robinson) gets caught up in things before she goes undercover and gets critical evidence that a close friend of hers is involved.
Rollins and her sister learn that their father left thehospital before receiving full treatment. He left a lousy note though. Kimchooses to go back to prison to get clean and her mother decides to move closerto take care of Kim's son.
Fans react to Amanda Rollins' family drama
Rollins definitely has a "dysfunctional" family. She's nowdealing with her sister's addictions along with her father's issues. It's a lotfor anyone to handle. Fans have a lot of sympathy for Rollins and everythingshe's going through.
"Amanda is not happy to see her dad. He is an alcoholic. Heabused her mother," a Twitter user said.
One fan wants to know what Rollins did to deserve this. "Whatdid Amanda do in her past life to deserve this kind of ******* of a family!? OHMY gawd! #EternalReliefFromPain," a user wrote.
Another user thinks Rollins and her sister need to stay awayfrom their father. "They look a lot like him, but he needs to stay away fromthem. He just isn't able to heal, or overcome his problems," they said.
Someone else is sending prayers for Rollins' family. "I knowAmanda is a character in a TV show, but omg, sending prayers for her to dealwith her dysfunctional family," the Twitter user said.
Numerous fans feel bad for Rollins having to deal with such a messed up family all on her own. It's hard being the rock all the time. Viewers certainly seem to sympathize with Rollins and her plight.
Source: Read Full Article