Lawson Bates is lending a hand in the wake of the devasting Tennessee tornadoes. The Bringing Up Bates star — and Volunteer State native — revealed on Instagram that he was in Cookeville, Tenn. and working as part of the search, rescue, and recovery efforts. With him were two faces that will be familiar to Counting On fans: Jason and James Duggar. 
Lawson Bates says it's the 'worst devastation' he's ever seen 
Bates has experience helping out in disaster areas. Last year, he was in the Bahamas assisting with Hurricane Dorian relief. But seeing the effects of the tornadoes in his home state was a different experience entirely. 
"This is the worst devastation I've ever seen in my home State of Tennessee, but I've also seen some of the greatest outpourings of support, love, and energy from so so many who care enough to pitch in and do whatever it takes to get the ones who've lost everything back in their feet!" he wrote in an Instagram post. 
A twister hit Nashville and the surrounding area early on the morning of March 3. At least 25 people were killed and many homes and other buildings were destroyed.
What the 'Bringing Up Bates' star is doing to help 
Bates got right to work clearing debris left by the storm. "We've been on the ground with a team of 6 guys, 2 skid-steers, chainsaws, equipment etc working alongside the hundreds of volunteers in search and rescue, cleanup, and recovery," he wrote. In an earlier post, he asked people to reach out if they knew of anyone who was in need of help. 
Joining Bates were Jason and James Duggar. "Jason and James are there helping with the cleanup and recovery alongside hundreds of volunteers," noted the official Duggar family Instagram account. 
Bates noted that he was working with MedicCorps. MedicCorps is a nonprofit organization founded by members of the Duggar family that provides emergency services in disaster areas. So far in Tennessee, the team has helped rescue a trapped dog and is working with people to find important items in the wreckage, in addition to clearing debris. 
Questions about MedicCorps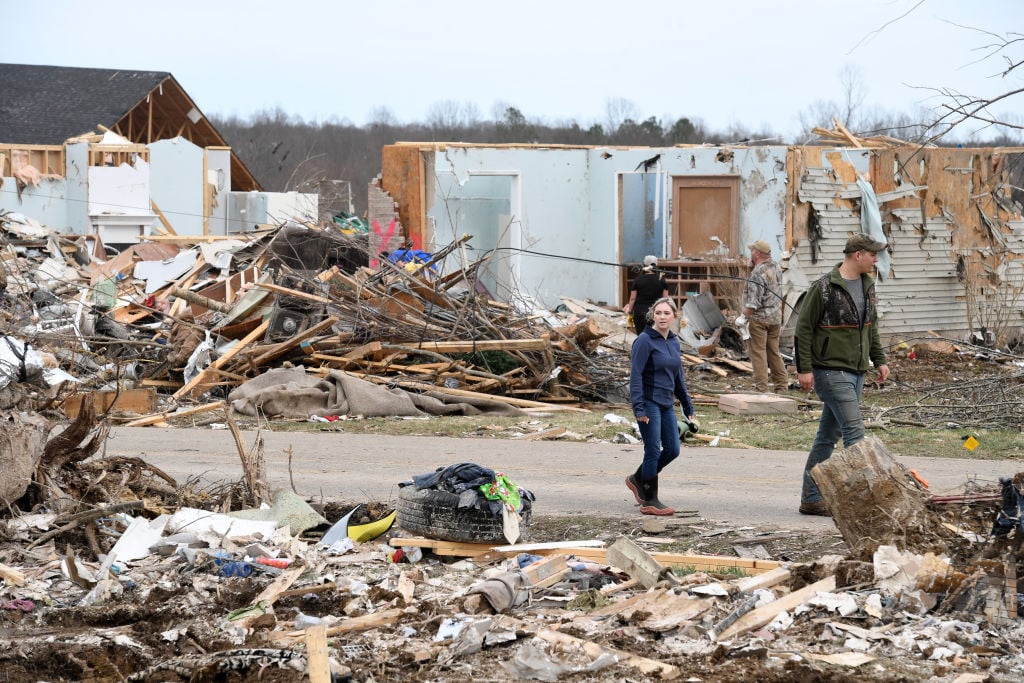 Many people on social media praised Bates and the Duggars for their efforts to help after the tornadoes in Tennessee. But in the past, some have raised questions about MedicCorps and whether it is really helping in disaster areas. 
After MedicCorps promoted its relief efforts in the Bahamas in 2019, critics said the group was causing more trouble than good in the islands. They were accused of commandeering supplies and getting in the way of other first responders. Others have questioned volunteers' qualifications.  
But when it came to MedicCorps' work in Tennessee, many were grateful. "Thank you for volunteering – our parents live there and are in the area that was just destroyed," commented one person on the @duggarfam Instagram account. "Our hearts are so grateful for the help they've been given."
Read more: Lawson Bates's Valentine's Day Instagram Post Has 'Counting On' Fans Begging Him to Court Jana Duggar
Check out Showbiz Cheat Sheet on Facebook!
Source: Read Full Article