Kelly Ripa is known for her longtime co-hosting gig on Live with Kelly & Ryan, as well as her role on All My Children for over a decade. Ripa also tends to share some saucy Instagram posts with husband Mark Consuelos and often talks about her three kids – Michael, Lola, and Joaquin.
Few may know that in addition to her well-publicized credits, Ripa also broke a world record last year with the help of social media.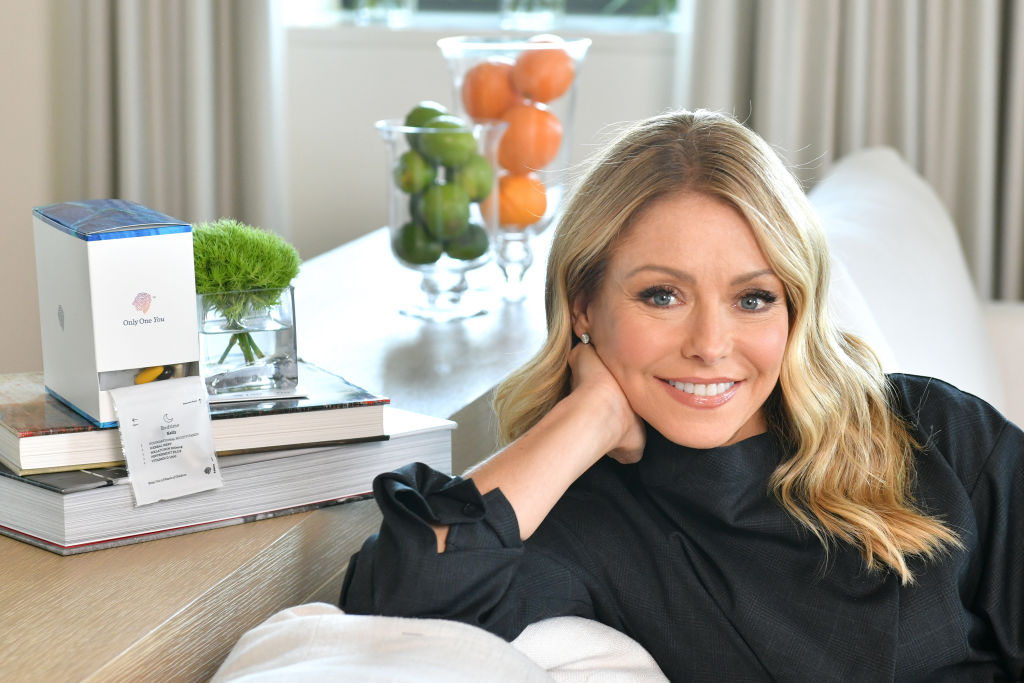 Kelly on killer workouts
Ripa makes exercise a priority in her life and it shows. Always toned and slim, the talk show co-host believes in mixing it up when it comes to workouts, often switching from SoulCycle to AKT which incorporates cardio dance intervals with strength and toning.
"I'venever been a va-va-voom woman," Ripa told The Cut inJanuary 2019. "I like to take AKT — which is cardio-based dance classes— about four to five days a week between 3 and 5 p.m. And I like to doSoulCycle on the weekends. In the summer, I like to run in Central Park becauseI think it's so gorgeous."
Turns out those dance moves gave her a leg up (pardon thepun) when she decided to attempt breaking a long-held world record.
Calling all ballerinas!
Wanting to use some of her fancy footwork to get in the Guinness Book of World Records, she sought out to beat the record for Most Ballet Dancers En Pointe Simultaneously. The previous record-holding number was set in Orlando in 2011 with a total of 245, according to People. Ripa took to Instagram in September to rally some dancers to join her in the record-breaking feat (another pun, sorry!).
"This job really keeps me on my toes," she wrote in the caption, followedby an invitation. "Calling all ballet dancers! We are [email protected] Most Ballet Dancers En Pointe Simultaneously tomorrow sep10. Go to KellyandRyan.com fordetails. #ballerina #nycballet #pointe#guinessworldrecord."
The challenge was part of the Live with Kelly & Ryan's "Record Breaker Week." For the group to break the record, they had to stay on their very tippy toes without touching one another for one full minute. Ripa was pleasantly surprised with an overwhelming response and a flood of ballerinas.
Staying on her toes
In September, Ripa was joined by over 300 ballet dancers for the event in New York City, where the former soap star admitted she was nervous before getting into position.
"I think a minute is a lot longer than you think it is, if you're doing anything and trying to do it well," Ripa said at the time, then added some of her trademark humor. "My plan is to smile a lot, and I think that if you're looking at my teeth, you won't notice my feet. That's a good plan, right?"
Despite the rainy weather, some famous faces came out forthe festivities. The American Ballet Theatre's Isabella Boylstonand James Whiteside, as well as New York City Ballet's principal dancers TilerPeck, Lauren Lovette, and Maria Kowroski all joined in the record-breakingeffort. Actor Ashton Kutcher even stopped by to encourage the participants andthe crowd.
With the star power and enthusiasm backing her,Ripa and company broke the record, with 306 people staying in the en pointeposition for a full minute.
Back on Instagram following the victory, Ripa wrote, "Lo hicimos!" — "We did it!" in Spanish, next to a pic of herself, Boylston, Whiteside, Seacrest, Peck, Lovette, Kowroski and the record keeper.
Now Ripa can add Guinness Book of World Records holder to heralready long list of credits!
Source: Read Full Article