Scarlett Johansson has played Black Widow since 2010 when she starred in Iron Man 2. Over the years, she's seen the evolution of her character in films such as Avengers: Infinity War and Avengers: Endgame.
However, when the time came for her to reprise her role in Marvel's upcoming film Black Widow, she had a few issues with the movie's original storyline.
Initially, her character, Natasha Romanoff, is supposed to be at odds with Yelena Belova, who is played by Marvel newcomer Florence Pugh. But after months of development prior to filming, the Marvel team decided to alter the storyline to make things a lot more interesting.
Scarlett Johansson didn't like the original 'Black Widow' storyline because it felt uninteresting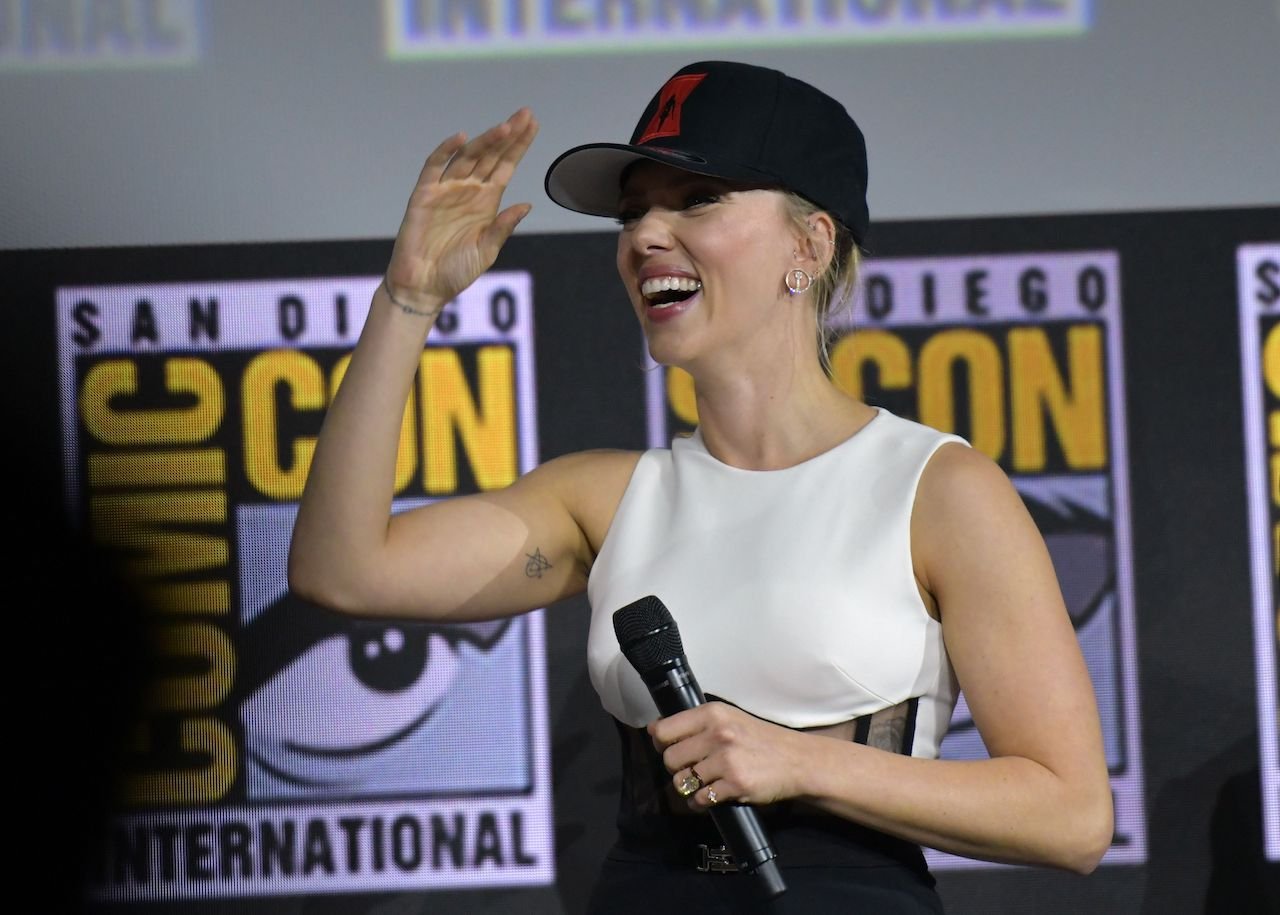 Johansson discussed her dissatisfaction with the original Black Widow story during a recently published 2019 interview with Collider. 
"We knew we wanted to include the Yelena character really early on, but that character really transformed over the months of prep that we did and development," Johansson said. "The character kind of felt very — I don't know how to say this. I guess what I would say is that the story of two women competing against one another and trying to take each other down and sort of dethrone one another felt uninteresting."
The new 'Black Widow' storyline focuses on sisterhood instead of competition
Johansson didn't like the idea of Marvel pitting two women together and duking it out, specifically because it seemed like a trope that far too many movies had used in the past.
"It just didn't feel like what I wanted to explore and I think what, really, audiences wanted to see. It just felt very old-fashioned and not true, and so taking that feeling and running with that instinct, the relationship developed into what it is, which is it's a relationship that I think is grounded in a shared experience and a knowingness and a sisterhood. With that comes many complicated feelings, of course. Not all good, fuzzy ones, but real grounded ones."
Johansson felt the story would be a lot more interesting if Marvel focused on the relationship between Natasha and Yelena, which is exactly what they decided to do.
"It's a very special relationship. I think it will be very touching for a lot of people. I have a lot of empathy for that relationship and for both of those characters' history and trauma, and that shared history, as dark as it is, brings them together and there's a lot of love between them. But, their relationship is also contentious and everything else that comes with that kind of sisterly relationship."
Scarlett Johansson says Natasha Romanoff has more compassion in 'Black Widow' than in previous Marvel films
Black Widow's storyline wasn't the only change that Johansson saw. She also noticed differences in Natasha's characterization, as she's grown into a more compassionate woman than in previous Marvel films.
"I think Natasha has a lot of compassion and that's not necessarily what I would have anticipated when we were filming Iron Man 2 or Avengers or whatever," she said. "You've seen glimpses of it and it's developed over time, as we've been able to bring the character to the forefront in different installments, but she's a very compassionate person and that passion is actually what drives a lot of her decision making. I mean, she's also practical and pragmatic and I don't think those two things have to necessarily work against each other. That part of her is what really touches me."
Black Widow hits theaters on July 9.
Source: Read Full Article