The Schitt's Creek gang are doing a lot of appearances to promote the final season of their Pop TV show. When they go on talk shows, the broadcasters are careful to superimpose the title of the show every time they say the name on camera. Dan Levy, Annie Murphy, Eugene Levy and Catherine O'Hara have to make it clear they're not saying "sh*t's creek" on the air. 
The Levys, Murphy and O'Hara were on a Television Critics Association panel promoting the final season of Schitt's Creek on Jan. 13. They discussed their frustrations with talk shows over the title of their show. Schitt's Creek airs Tuesdays at 9 p.m. on Pop.
Why talk shows get anxiety when the cast of 'Schitt's Creek' comes on
Talk shows like The Late Show with Stephen Colbert and The Tonight Show with Jimmy Fallon are worried their viewers will think their guest is saying 'sh*t' over and over. The whole joke of Schitt's Creek was that Johnny Rose (Eugene Levy) bought the town because it sounded like "sh*t."
"On the phone today they said, 'Well, you know we will be supering the show,'" Eugene Levy said. "This is doing The Tonight Show. I just think it's so absurd."
Dan Levy thinks there are worse things than saying 'Schitt's Creek' on the air
Television has gotten bolder about pushing the boundaries of obscene language on television. Basic cable even puts the F bomb in shows, although they have different rules than broadcast. Talk shows don't want to risk a hefty fine for saying 'sh*t' so they make sure everyone at home, including the FCC, knows they are saying Schitt.
Still, these talk shows come on at 11:30 after the 11 o'clock news. Dan Levy thinks misunderstanding Schitt as sh*t pales in comparison.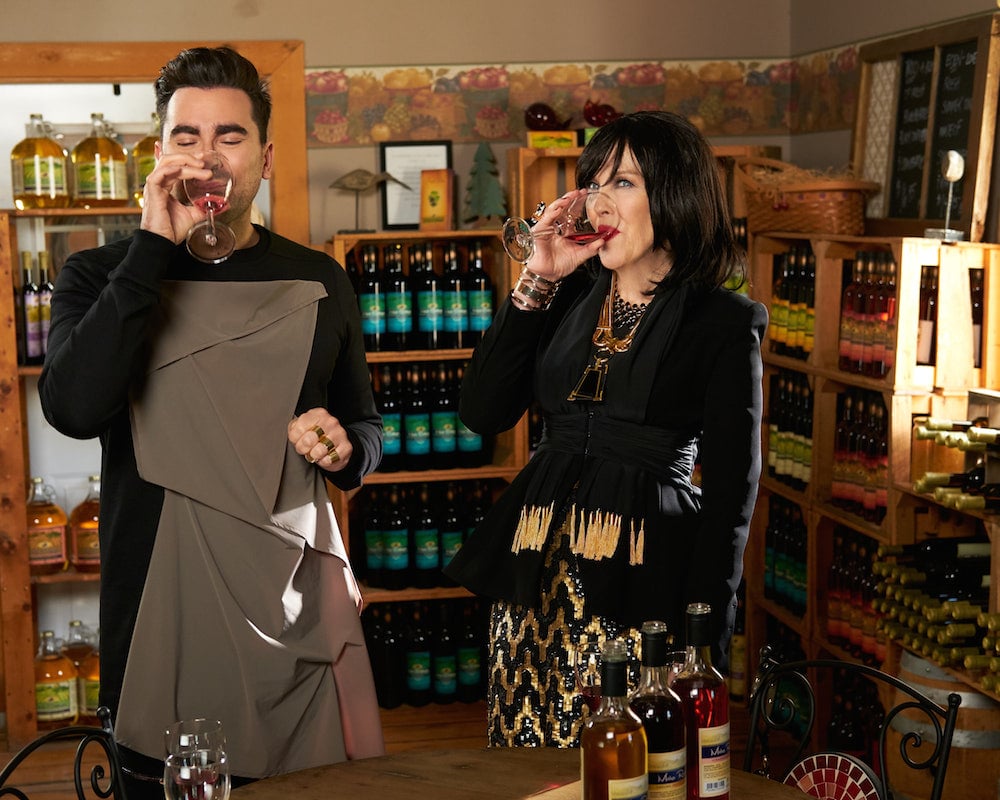 "At the end of the day, I think we can all agree that the violence we are exposed to in the news is way worse than a talk show host saying Schitt's Creek on television," Dan Levy said.
His father agreed. "We're talking about late night television," Eugene added. "It's very bizarre."
There are real Schitts out there
Annie Murphy reminded people that Schitt is a real last name. So far there are no famous Schitts but were there any, they might have a hard time going on talk shows too.
"We're also talking about a last name that exists," Murphy said.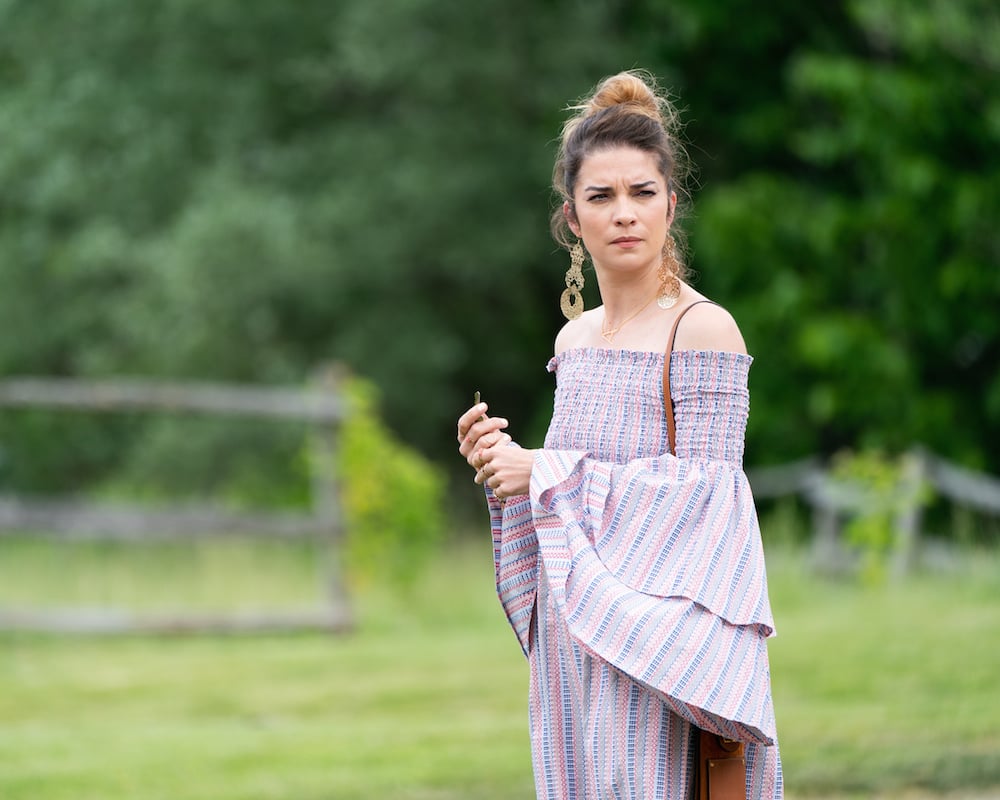 O'Hara defended the Schitts of the world one step further.
"Change your name," O'Hara said. "Change your last name to Schitt and see what they do when they introduce you."
There's no such thing as bad publicity though
As frustrating as it is to have talk shows put so much focus on the title of Schitt's Creek, Dan Levy understands it gives them something to talk about on the show.
"It is strange," Dan Levy said. "But when you don't have a story for a late night talk show, it does help to have a distraction. It's a gimmick."
Source: Read Full Article