Just a few years after earning critical raves for Léon: The Professional, Natalie Portman landed a lead role in Star Wars: Episode I — The Phantom Menace. The movie was the saga's first entry in 16 years, and yet, fans were less than enthusiastic about the prequel trilogy. Strangely, the Star Wars movie also marked the first big role for another rising star, Keira Knightley.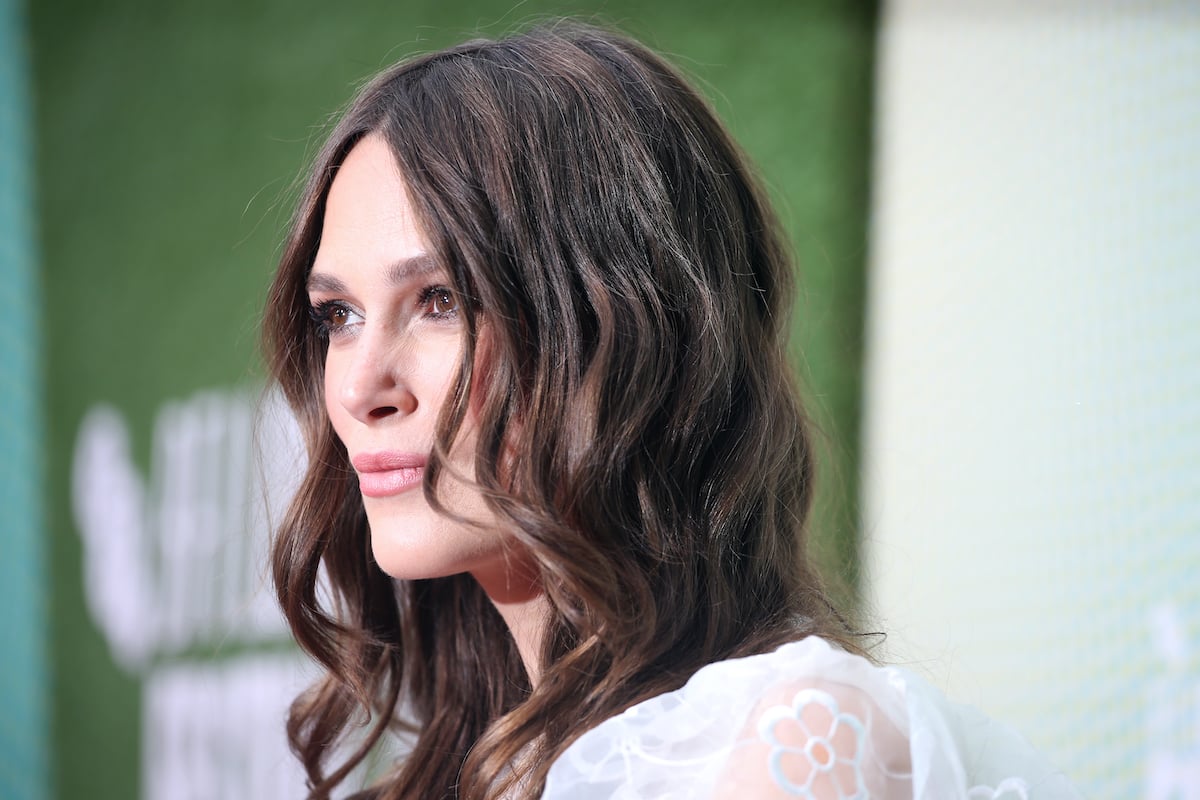 Before 'Pirates of the Caribbean,' Keira Knightley was in 'Star Wars'
Just a few years after The Phantom Menace, Knightley got her big break as the female lead of another franchise. The actor played Elizabeth Swann in 2003's Pirates of the Caribbean: The Curse of the Black Pearl and its first two sequels. And by 2005, she was headlining movies such as Domino and Pride & Prejudice.
Her Star Wars role might have been a one-off, but it's still pivotal to the story. In The Phantom Menace, Knightley plays Sabé, one of several handmaidens to Portman's Queen Amidala. However, Sabé's job is to serve as Amidala's decoy, allowing the queen to go undercover. Ultimately, the two actors would later be mistaken for each other for years thereafter.
But the actor doesn't even remember what her role was
Since its initial release, many Star Wars fans have come around on The Phantom Menace. And after the backlash to The Rise of Skywalker, the prequels at least have a clear vision in place. ComingSoon.net recently sat down with Knightley and asked what it was like working on Star Wars. But the actor had trouble even remembering what role she played.
"Who did I play? Was I not Padme? … Oh, I was Sabé? Okay. Do you know, I saw the film once. I think I was 12 when I did it, and I saw it the year after and I've never seen it again. So I played Sabé and she didn't die? Ok. [Laughing] I hope she lived a long and happy life somewhere on a planet far, far away."
It's understandable Knightley might not be a big Star Wars fan. But her answer might take some of the saga's fan base by surprise. After all, Star Wars is one of the most culturally relevant film series ever. But coupled with Knightley's age at the time and general disinterest in the series, it checks out she wouldn't remember a role from more than 20 years ago.
Would Keira Knightley consider returning to play Sabé again?
Despite Knightley's apparent lack of awareness about Star Wars, ComingSoon.net still asks her whether she's been in talks to return to the saga anytime soon. After all, Sabé's story has been explored much more in the novels and such than it is in The Phantom Menace.
"[Have there been talks of] reprising the character I can't even remember the name of? No, there hasn't. [Sarcastically] There should be, though. I'm sure her life has been long and interesting. What was her name again? Sabé?"
Given Knightley's response, it doesn't seem like the actor wants to rejoin the Star Wars family. Seeing what recent stars like John Boyega and Kelly Marie Tran have dealt with probably wouldn't inspire Knightley to come back. Besides, the saga is taking a much-deserved break.
Source: Read Full Article