Lauren Wirkus from seasons 1 and 2 of Summer House finally found her prince charming. She announced on Instagram that she is engaged and cannot wait to get married.
Viewers watched Wirkus and Carl Radke's awkward romantic relationship during her time on the show. She seemed to be ready for something serious, whereas Radke was clearly just having fun. Wirkus' twin sister, Ashley warned her sister about Radke, but the two continued to hook up even though everyone knew it wasn't the relationship Wirkus wanted.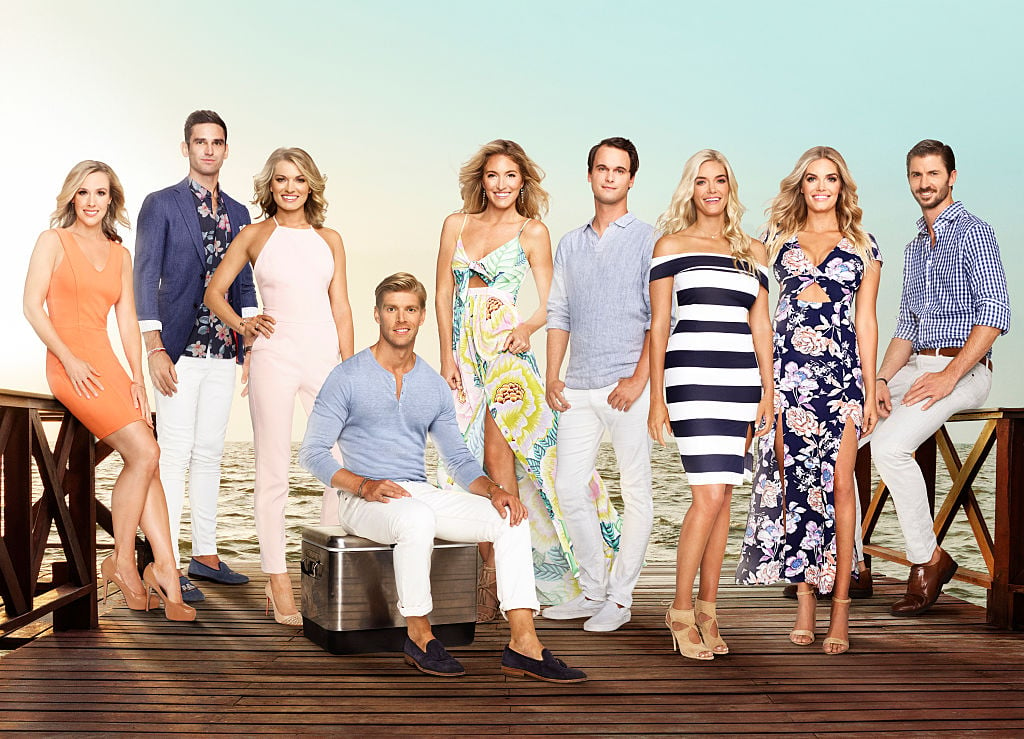 But now that she's moved to California, she's found the right person. "I LOVE YOU SO MUCH DAVID RAIH 🥰 I CAN'T WAIT TO BE YOUR WIFE 💍
🎶'Cause every single day, before I knew your name," she wrote on Instagram, repurposing lyrics from the song "Prayed for You" by Matt Stell. "I couldn't see your face, but I prayed for you. Every heartbreak trail when all hope fell. On the highway to hell, I prayed for you. I kept my faith like that old King James. Said I'm supposed to. It's hard to imagine, bigger than I could fathom. I didn't know you from Adam but I prayed for you' 🎶."
Who is David Raih?
Wirkus and Raih became "Instagram official" in December when she shared a photo with him. "Put me in coach 🥰," she wrote and viewers immediately became curious. "Your honey?" one person asked, to which Wirkus replied, "yes." Another person added, "I'm so happy you found your person ❤️."
Raih is wearing an Arizona Cardinal shirt in the photo with Wirkus. He's on the coaching staff and "enters his first season coaching wide receivers with Arizona after joining the Cardinals coaching staff on 1/13/19." Raih is formerly a wide receiver and "spent the last five seasons with Green Bay as wide receivers coach."
His story is actually pretty remarkable as 11 years ago he switched careers from being a medical sales representative making a six-figure salary to coach football, AZ Central reports. He was in his late twenties at the time and shared during a press conference that he wanted to follow his passion. "The best way to answer that is I've always just felt an urgency to my life," Raih said. "I grew up in an environment where we were always encouraged to follow our passion and do what we love."
He pursued another passion too
Clearly Raih is a passionate man as he put a ring on it and plans to marry Wirkus. Friends and fans were overjoyed to learn the wonderful news too. The twins also shared a video to Lauren's Instagram story too. "Happy Tuesday and happy getting engaged!" Lauren Wirkus shared along with sister Ashley. The two decided to celebrate with a massage.
Ashley Wirkus also commented on the post that she knew when she met Raih, he'd be the one to marry her sister. Other well-wishers included Stassi Schroeder and Katie Maloney-Swartz from Vanderpump Rules. Also, Jill Zarin from The Real Housewives of New York City. Amanda Batula from Summer House also expressed her heartfelt excitement too. "Congratulations Lauren!!! So very happy for you (both). It's one of the most blissful moments in life so enjoy this time soaking up every second of it. 💖."
Source: Read Full Article