The Bachelor Season 24 has been the most dramatic ever — offscreen. While Peter Weber decided whether to pick Hannah Ann Sluss or Madison Prewett, fans dug into spoilers and theories about The Bachelor finale. Then on March 5, franchise blogger Reality Steve unveiled the details surrounding Weber's ending. But shortly after, it was revealed there could be some misinformation in the original report. Now Reality Steve released a Bachelor finale spoilers update — just in time for the two-night event on March 9 and 10.
[Spoiler alert: The Bachelor Season 24 finale.]
Who is Barbara talking about in 'The Bachelor' finale?
Since The Bachelor Season 24 premiere, fans have been wondering who Weber's mom, Barbara, is talking about in teaser promos. Throughout the season, the Weber matriarch tells her son to go after a contestant. And many viewers speculated she is talking about Prewett. But according to Reality Steve's Bachelor finale spoilers for the 2020 season, Barbara is vouching for Sluss.
"Most people assumed it was Madison. It's not. You'll see tonight Barbara is talking about Hannah Ann," Reality Steve wrote on March 9. "I don't wanna say the family didn't like Madison, but after meeting both, the family was much more pro-Hannah Ann. But Peter's mind is on Madison. That's where the struggle happens."
Will Madison Prewett or Hannah Ann Sluss leave Peter Weber before the final rose ceremony?
As Reality Steve previously reported on March 5, Prewett leaves The Bachelor — and Weber — before the final rose ceremony. Then in the updated spoiler post, that storyline hasn't changed. However, Prewett's exit isn't what inspires host Chris Harrison's shock in the finale previews.
Within multiple promos for The Bachelor finale, Harrison tells Weber some news, something the entire production team just found out while filming. Now Reality Steve says this moment is about Sluss, who also considers leaving. But in the end, she chooses to stay.
Will Peter Weber get engaged to Hannah Ann Sluss or Madison Prewett in 'The Bachelor' finale?
On March 5, Reality Steve explained Weber cancels the final rose ceremony to speak with Prewett after she leaves. However, in the updated March 9 post, the blogger revealed the cancellation did not happen. Instead, Weber gives Sluss his final rose and the pair get engaged in Australia. 
Nevertheless, things did not work out between Weber and Sluss, as they are no longer engaged. Weber apologizes to the 23-year-old model, as we've seen clips of in previews. And per Reality Steve, the breakup happens because Weber still has feelings for Prewett.
Will Peter Weber and Madison Prewett get back together?
Now the Bachelor Nation fandom has to wait and see what happens to Weber and Prewett moving forward. Previously, Reality Steve reported Pilot Pete earned Prewett's trust back and they seem to be in a good place, possibly leading to an engagement in the After the Final Rose special during the finale. But on March 9, it became clear Weber and Prewett's relationship status still remains uncertain. The blogger wrote:
The biggest question is where is Peter and Madison's relationship now. I don't think it's as solid as I reported on Thursday, but I also don't think it's dead in the water. We will obviously get our answer to that tomorrow night when they are together live. He's with her or they're working on things. 
I can't imagine she's 100% sold based on what he did during overnights, then going and getting engaged to Hannah Ann on the final day. But then again, it's no different than what Arie did and he's now married and has a baby with Lauren, so I guess anything is possible.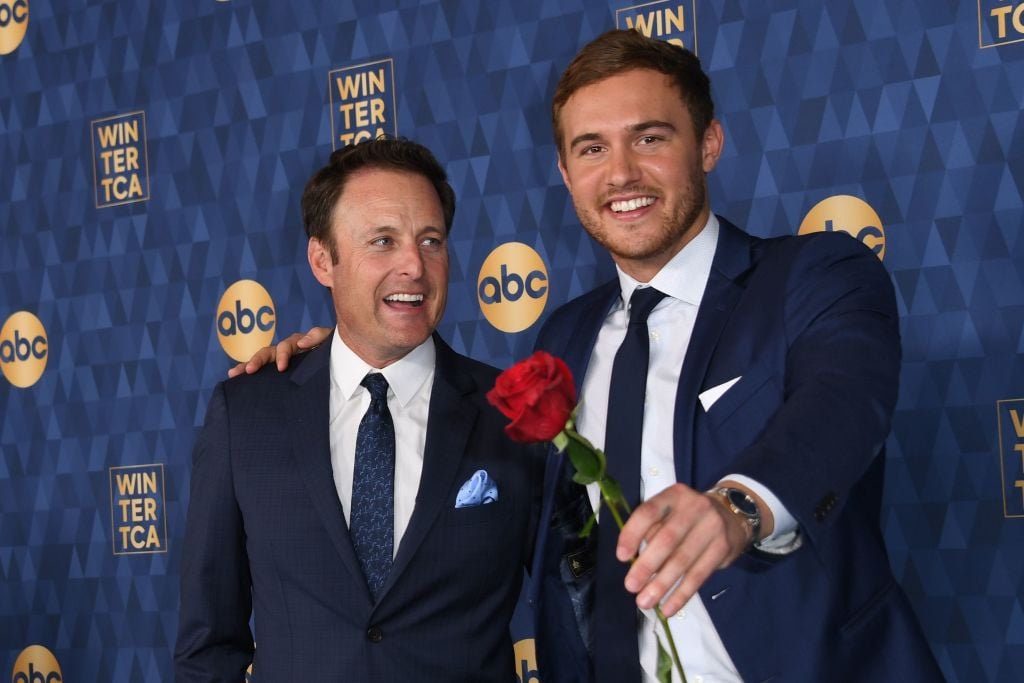 For now The Bachelor fans will have to wait until After the Final Rose on March 10 to see where Weber and Prewett end up. The couple could be dating, ready to get engaged, or even poised to separate. But regardless of what happens, Weber will come out the other end just fine.
"I can say I followed my heart the entire time," Weber told Entertainment Tonight in February 2020. "This was the hardest experience of my entire life. I'm still so grateful for it … I know right now, a lot of stuff going on. But I totally would [do it again]. And I can say I'm happy."
Read more: 4 'Bachelor' Finale Theories About Peter Weber's Ending We Desperately Want to See — But Probably Won't
Source: Read Full Article