With the end of Peter Weber's disastrous Bachelor season coming on Monday night, fans are looking forward to Clare Crawley's season of The Bachelorette. Many hopeful viewers believe that because Crawley is older, there will be an influx of more mature gentlemen in her season.
The spoiler king — Reality Steve — shared all of the details about one of the lucky guys and fans have a lot to say about him.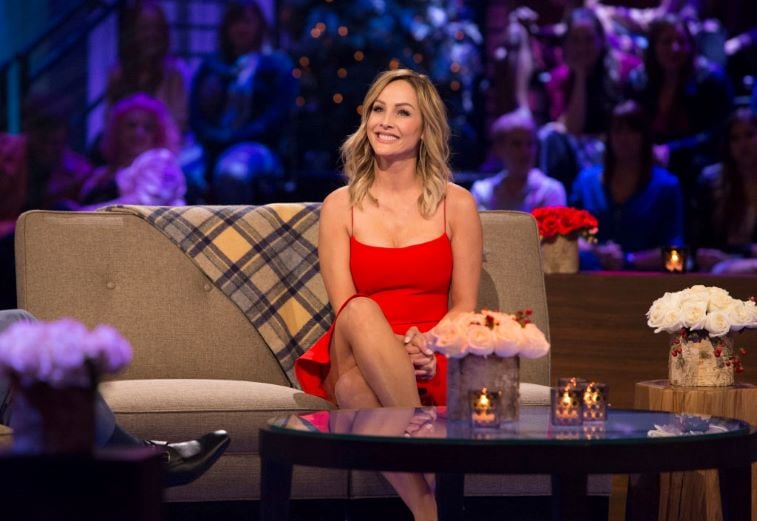 Who did Reality Steve reveal as 'The Bachelorette' Clare Crawley's first guy?
On Friday, Mar. 6, 2020 Reality Steve shared footage of a young man shooting his intro video at Crystal Pier in San Diego. The 28-year-old track star from Azusa Pacific University — Cameron Duffy — is from San Diego, CA.
"Good thing I knew about him earlier this week before he turned his Instagram private," Reality Steve tweeted. "[He] works for Colliers International in Irvine, CA."
The spoiler king also shared a few screenshots from Cameron's Instagram account. Before the season begins, The Bachelorette producers have the cast turn their Instagram accounts to private. When the show starts, the contestants can switch back to the public setting. 
"Spent the weekend searching for my shirt and double cheeseburgers," Cameron's caption read on a shirtless photo of him on a bike.
In another caption, Cameron wrote about attending an art show but being more interested in the tacos and alcoholic drinks. Fans are afraid that this guy is not at the maturity level they were hoping for Clare.
Many fans feel that 28 is too young for 'The Bachelorette' Clare Crawley
The Bachelorette, Clare Crawley, is 38-years-old but will turn 39 shortly after filming for the season begins. She is the oldest woman to be the lead on the show since it began.
"28? Really? Can they not cast older men for her?" one fan asked on Twitter. "I would say 34 at least to give her more of a 'real chance.' Let's hope she finds love."
Since Clare is ten years older than Cameron, fans are worried that the entire cast will be full of young guys. Many fans commented that ten years is too large of an age gap.
"Isn't this guy a little young for Claire?" another fan wrote. "Can we please have some men that are mature and are ready for marriage, unlike most of the women in Peter's season!"
The two remaining women, Madi Prewett and Hannah Ann Sluss that are vying for Weber's heart on The Bachelor, are 23-years-old. Over half of the cast was 24 or younger.
"He doesn't want to marry her," one viewer added. "He wants to audition to be The Bachelor, I'm sure."
Other viewers took to Twitter to defend the 28-year-old for Clare Crawley's season
"Damn, he's good looking cougar bait!" another fan tweeted. "Def her type! I'm ok with it! 10 year rule! Haha."
The Instagram photos that Reality Steve shared show a handsome man with a full set of abs, so many fans point out that he is "eye candy for the Bachelor in Paradise." 
"You don't know how young is 'too young' for somebody else," one viewer added.
Other fans note that Clare did say she would be open to dating younger men. In her Good Morning America introduction, Clare said she "has been known to date younger guys," because she feels so much "younger at heart."
While fans might feel like 28 is too young for Clare, it sounds like she won't have a problem with it. We will meet five of Clare's eligible guys on Tuesday, Mar. 10, 2020 during The Bachelor "After the Rose" episode.
The 16th season of The Bachelorette with Clare Crowley will begin Monday, May 18, at 8 pm ET on ABC.
Read more: 'The Bachelor': Victoria F. Got the 'Golden Edit' on 'Women Tell All' and Is Heading to 'Bachelor in Paradise'
Source: Read Full Article