Hoda Kotb of the Today Show had an emotional moment last week during her live broadcast, making her scores of fans rally around her with posts of encouragement and support.
The morning news co-host is known for her positivity on and off-camera, often putting up inspirational quotes on her social media accounts. Kotb recently shared a public service announcement that was exactly what parents needed to read in light of today's coronavirus crisis.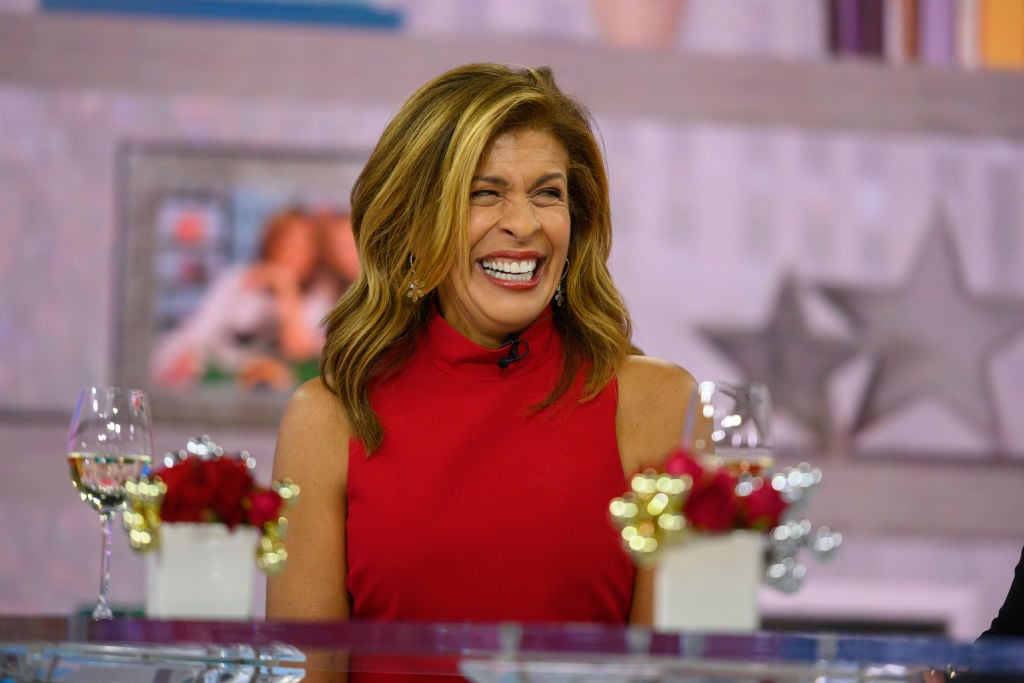 Moved to tears by Brees
Kotb spoke on the air with New Orleans Saints quarterback Drew Brees on Friday, where the NFL player shared that he would be donating $5 million to help feed Louisiana residents during the country's pandemic. With her close ties to the New Orleans area, Kotb was overcome by emotion from the generous gesture and was brought to tears after the conclusion of the interview.
"I'm sorry," Kotb said as she tried to fight back tears.
"Hoda, I know it's a lot," her co-host, Savannah Guthrie, said from her home on the air. "Hoda, I'm so sorry, hon. Take a moment. It's a lot. I know where your heart is, my dear, I do."
Fans rallied to post their support of Kotb as well as their praise for her being real, as always. "We are in the midst of a world crisis and it's stressful and hard," one follower tweeted. "I'm happy to see some honest, caring, and real emotion from the wonderful Hoda."
"Love you, Hoda!" another posted. "Thank you for allowing yourself to express what we're all feeling. Hang in there. We'll get through this together."
Choose connection over correction
Kotb is known to post words of wisdom and inspiration on social media. With the current pandemic and the majority of people under quarantine nationwide, parents are having to work from home while managing their children's school work in addition to their regular household duties. Kotb shared a 'Public Service Announcement' from Dr. Emily King, Ph.D. in Child, Adolescent and Family Psychology and frequent contributor on Today to help parents maintain a healthy perspective.
"Parents: What we are being asked to do is not humanly possible. There is a reason we are either a working parent, a stay-at-home parent, or a part-time working parent," King wrote. "Working, parenting, and teaching are three different jobs that cannot be done at the same time. It's not hard because you are doing it wrong. It's hard because it's too much. Do the best you can."
Encouraging parents to choose relationship-building over academics and chores, Dr. King advised a practice of leniency during this stressful time. "When you have to pick, because at some point you will, choose connection," she advised. "Pick playing a game over arguing about an academic assignment. Pick teaching your child to do laundry rather than feeling frustrated that they aren't helping. Pick laughing, and snuggling, and reminding them that they are safe."
Keep expectations realistic
While families are on lockdown for at least the next month, Dr. King suggests that parents refrain from setting the bar too high on what to expect from their kids while in quarantine and to socialize with others online when they can. "If you are stressed, lower your expectations where you can and virtually reach out for social connection."
Sharing with readers that mental health is just as important as physical health, Dr. King gave a reminder that while we're social distancing, no one is alone in this unprecedented situation. "We are in this together to stay well," she wrote. "That means mentally well, too."
Kotb's followers were grateful for the post. "So true!! I really needed this today and all of these days lately!" one wrote.
"That's exactly the space we are in right now- never a truer word spoken. Thank you," another commented.
"WOW!!! So so good!" a follower posted. "Applies to other jobs that people r being asked to do today too! Excellent reminder."
Kotb will undoubtedly continue her positive posts to encourage her fans and followers.
Source: Read Full Article