WandaVision incorporated several characters from the Marvel Cinematic Universe into its' Wanda Maximoff and Vision story. Randall Park's character, Jimmy Woo, turned out to be a large part of the series. He's a likable funny hero, and fans hope they'll see more of him in future Marvel projects.
[Spoiler alert: This article contains spoilers for the series finale (Episode 9) of WandaVision.]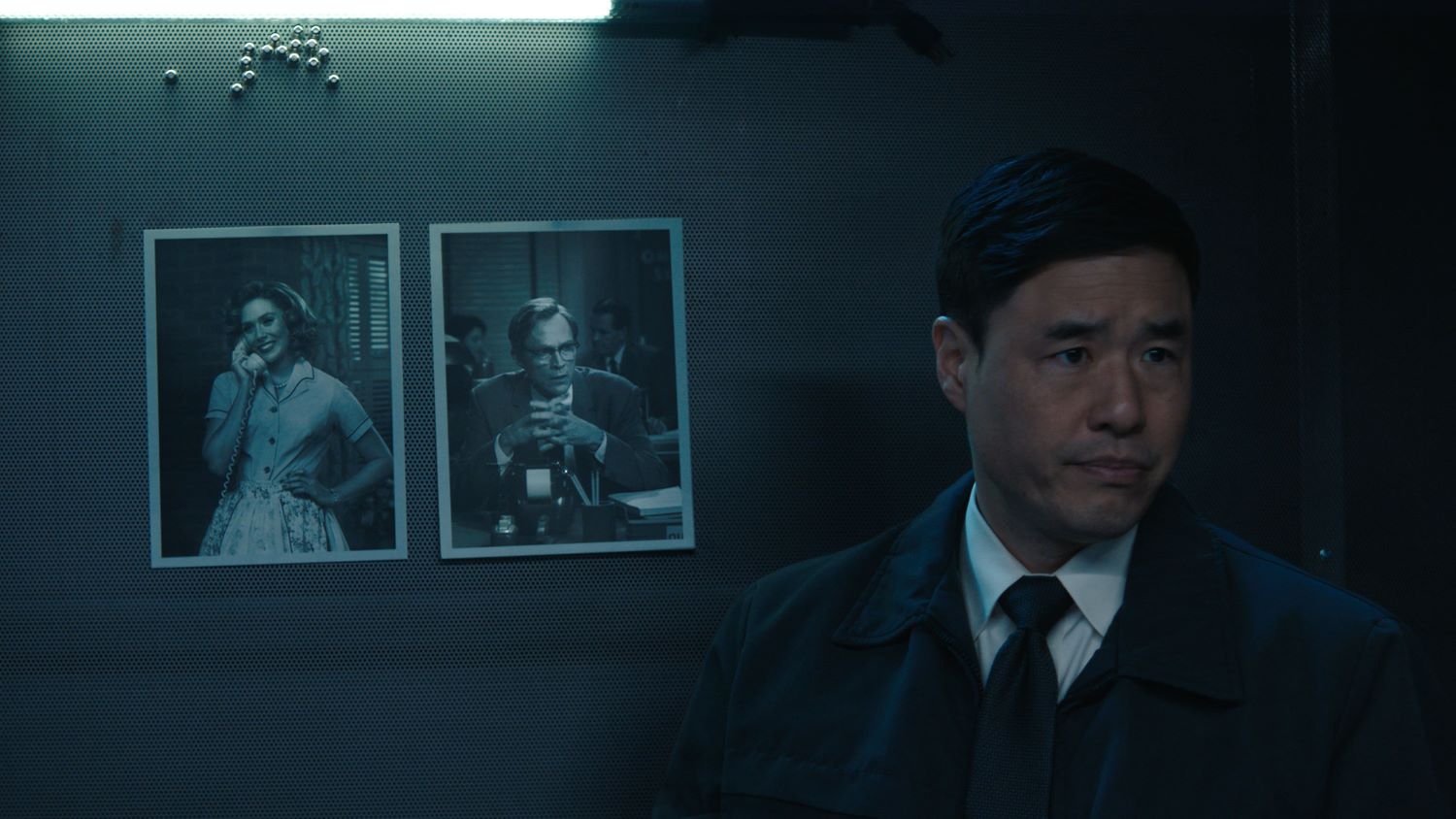 Randall Park played Jimmy Woo in 'Ant-Man and the Wasp' before 'WandaVision'
Park first appeared as FBI Agent Jimmy Woo in Ant-Man and the Wasp. In the 2018 film, Jimmy — a character seen in Marvel Comics since the '50s — is the agent keeping tabs on Scott Lang, aka Ant-Man (Paul Rudd), who is out on parole.
Park returned as Jimmy Woo in episode 4 of WandaVision, "We Interrupt This Program." He runs into Monica Rambeau (Teyonah Parris) while investigating a person who went missing in Westview. The two heroes team up with Dr. Darcey Lewis (Kat Dennings) and S.W.O.R.D. to help save the people Wanda has trapped inside the Hex.
In the series finale, Jimmy is left in charge of the Westview recovery after Wanda lifts the Hex. With the FBI taking over the scene, he has S.W.O.R.D. Director Tyler Hayward (Josh Stamberg) arrested.
How Jimmy Woo can return to the MCU
As of now, there is no confirmation that Jimmy Woo will return to the MCU. But there are a few reasons to believe he will.
For starters, he still has to address his missing persons case. In his first WandaVision episode, Jimmy tells Monica that he is looking for a person who was in the witness protection program. The identity of this person has not yet been revealed. And it's still unclear how this person ended up in Westview when Wanda created her Hex.
Some fans think the mystery person is a major Marvel character. And if so, Jimmy would have to return to the MCU to solve his case.
Plus, in the WandaVision finale post-credits teaser, Monica is approached by a Skrull who hints someone in the sky (most likely Nick Fury) wants to meet her. The scene is probably a setup for Samuel L. Jackson's new Marvel series, Secret Invasions. In the comic books, Jimmy gets involved with the Skrulls. So the character could potentially return alongside Fury.
And outside of WandaVision, Jimmy is a significant presence in Scott Lang's life. So there is a good chance he may appear in the upcoming Ant-Man and the Wasp: Quantumania.
Randall Park is ready to come back as Jimmy Woo
If the MCU comes calling again, Park is ready to jump back into action as Jimmy Woo. The actor was thrilled to reprise his role in WandaVision. And when asked about a potential new series for Marvel, the actor suggested he is entirely on board.
"I think that's a great idea," Park said in a recent chat with NME. "Something like that would be very cool to be a part of. It's already such a dream to be in the Marvel universe, and to be able to keep playing Jimmy Woo would be incredible."
Source: Read Full Article