Like so many celebrities, Uzo Aduba is very private when it comes to her personal life — and on September 12, the three-time Emmy award winner surprised fans everywhere when she announced she secretly married filmmaker Robert Sweeting in 2020.
"'When you realize you want to spend the rest of your life with somebody, you want the rest of your life to start as soon as possible.' — When Harry Met Sally," she wrote via Instagram on September 13, quoting the beloved 1989 rom-com starring Meg Ryan and Billy Crystal. "For some of us, it can feel like we spend our whole lives waiting for our special someone. My heart, my love — I'm so happy my life started last year with you. You're the best thing that ever happened to me."
While Uzo didn't disclose any additional details about their big day, a source told People the two actually tied the knot last year in a secret ceremony held in New York. Scroll ahead to learn more about the star's new husband, including what he does for a living!
Robert Sweeting is a filmmaker from New Jersey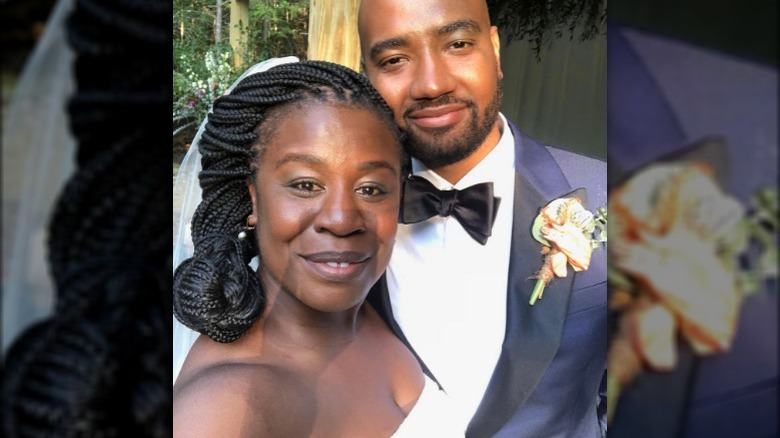 According to his LinkedIn page, Robert Sweeting is a film director from New Jersey who owns his own production company called Creative Destruction Films. Per its Vimeo bio, the company is an "NYC based full-service video pre-production, production, post-production and digital animation house that offers services for feature film, television, commercial and corporate projects." He's worked with brands like Garnier, Weight Watchers, and ADWeek.
Sweeting has multiple social media accounts with a humble following, including Instagram and his own personal Vimeo, in which he's shared some of his work. He has two siblings and appears to have a close relationship with his mom, Karen. The filmmaker is also a supporter of the Black Lives Movement and often shared photos of the Black men killed due to police brutality in recent years including Tamir Rice,  Elijah McClain, and George Floyd. Clearly, he's a standup guy who can relate to his wife's career.
Unfortunately, not much else is known about Uzo Aduba's new husband, but he's definitely a man in love…
Robert Sweeting is 'proud' to be Uzo Aduba's husband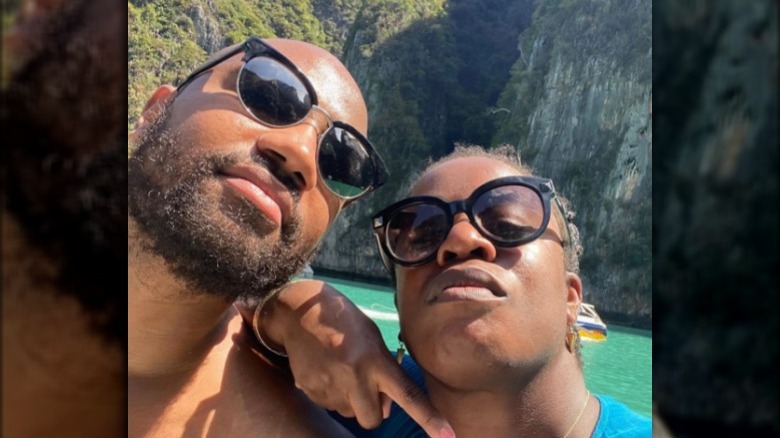 For his part, Robert Sweeting also shared a heartfelt Instagram post in September to celebrate his one-year wedding anniversary with Uzo Aduba. He posted a series of images of the couple on their wedding day, as well as photos from a date night and a vacation they took together. "One year ago I married this gorgeous, talented and incredible woman," he wrote. "This past year has made me appreciate the fragile nature of life and the importance of living it."
In his caption, Sweeting gushed about the "Orange Is the New Black" actor, calling her the "greatest person" he's ever known. The filmmaker also added that he's "proud" to be Aduba's husband and said they "learned to find joy and peace in each other" at a time "where the world is upside down," hinting that they may have met and started dating as early as March 2020 amid the COVID-19 pandemic. We love this couple and love their love!
Source: Read Full Article