When it comes to celebrities who grew up friends working together on the Disney Channel, we often focus on Selena Gomez and Demi Lovato. Recently, Miley Cyrus had the latter on her Instagram Live talk show Bright Minded: Live with Miley, and they rekindled their friendship. Now, she's talking to another woman who got her start on the network: Hilary Duff.
Miley Cyrus and Hillary Duff got their start on the Disney Channel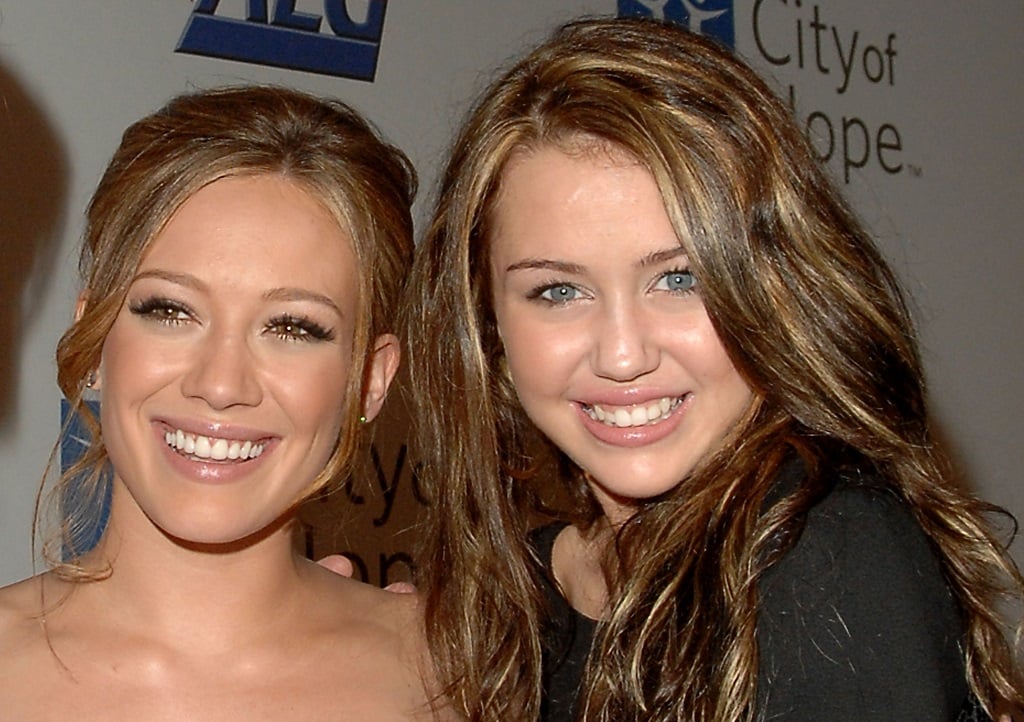 Duff is a few years older than Cyrus, and broke out as the star of Lizzie McGuire in the early '00s. She's an icon to many millennials, including Cyrus herself. Not long after Duff's era came to a close, Cyrus was the new Disney star of the moment with her own series, Hannah Montana.
While her dad Billy Ray Cyrus was certainly part of getting her into show business, she says that Duff was her motivation for pursuing a career on TV and in music. Calling her the "queen of the universe, apple of my eye, the ruler of my heart," Cyrus said, "she's the reason I wanted to do any of this."
Cyrus once received a call from Duff
Before she brought her on the show, Cyrus showed a clip from a Canadian music program, MuchOnDemand. In the video, which was made in 2007, she takes a call from a fan, who turns out to be Duff herself. And her reaction is intense.
That's far from the only time they've gushed about one another. In 2011, Duff presented the Global Action Youth Leadership Award to Cyrus, who called the experience "a dream come true." Duff also once referred to Cyrus as her favorite fellow Disney alum, telling Billboard, "I commend her for not giving a f*ck what people think."
Duff stays busy while at home
As multi-hyphenate celebrities, Cyrus and Duff are staying busy during this time. Cyrus has her talk show, and Duff tells her that she though she isn't able to film Younger right now, she's homeschooling her son, Luca, and working remotely on her Happy Little Camper diaper line and Veeda natural feminine care brand.
Cyrus asked how she balances everything. "Finding the right team over the years of all the people that share my vision," replied Duff. She emphasizes that being a mom is her "main job" but adds "that's not fully fulfilling for me." She adds, "It just comes from passion. I've worked since I was 12." This was something Cyrus could absolutely understand.
The two stars look up to each other
Their conversation was overwhelmingly happy. "I love that your show is called Bright Minded because we're trying really hard to stay positive over here," said Duff, adding that Cyrus is "making mountains move making this show work right now."
Cyrus wanted to tell Duff about how she would follow her tour bus and copied her style. But Duff surprised her by gushing back. "You have been such a bright light and you have made so many choices that have been so bold and you are an inspiration," said Duff. We hope to see more of the friendship between these two in the future.
Source: Read Full Article