Fans might be disappointed that Hannah Brown won't star in The Bachelorette again. But she could return to the franchise in another way. Find out why there is hope she could be part of Bachelor Summer Games and more.
Hannah Brown reportedly turned down 'The Bachelorette'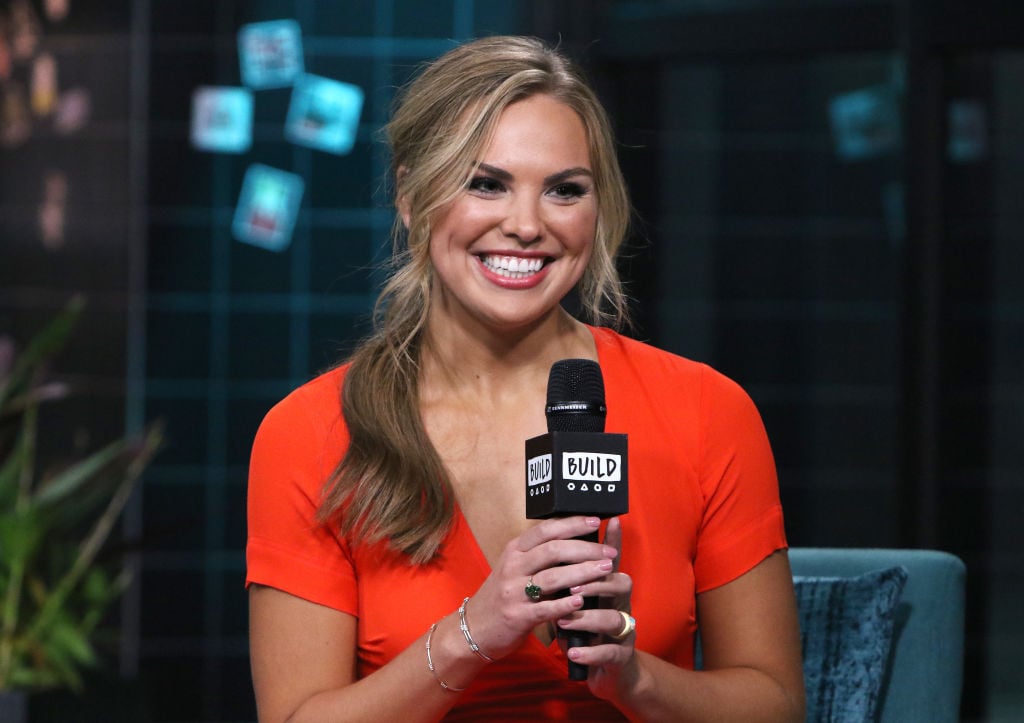 Brown didn't get a happy ending at the end of her season of The Bachelorette. That's because she picked Jed Wyatt, who never ended his last relationship with a woman from home.
She hoped to reunite with runner-up Tyler Cameron and asked him out for a drink at the reunion. But that didn't work out and she's still single. She returned to television by competing and winning Dancing with the Stars. Her fans still hoped she would get a second chance at love and she almost did!
A source claimed Brown was approached to return for season 16. "ABC was after Hannah to be the bachelorette again, asking her for months," a source told Us Weekly. "They really wanted her to do it but, obviously, it didn't ultimately work out."
The insider then gave the reasons for that. "It wasn't just about the money, there were specific things about the contract too," said the source. "Hannah had the biggest season and was hugely popular and so it made sense for them to ask her."
'The Bachelor: Summer Games' will air during the Olympics
The show previously created the spinoff Bachelor Winter Games during the winter Olympics. It brought previous American stars from the franchise and had them compete against stars from international versions of the show. Of course, they would also fall in love.
The show is going to do the same thing for the Olympics this year. Rob Mills, ABC's Senior Vice President of Alternative Series, Specials & Late-Night Programming, talked about the spinoff on the podcast, Bachelor Party.
"What's nice about Summer Games is when we did Winter Games, Bachelor was still airing, so it was a lot to… this is just Summer Games, and then Paradise will start," Mills said. He also teased the location of the show.
"I think it's going to be really fun. We found a really great place to hold it… But I mean, it's going to be so fun seeing these people in these great [sports]. I mean, track and field, swimming… this is a real Olympics," he said.
An ABC executive said Brown found the show interesting
Brown turned down the opportunity to be the star again. But fans might see her compete in a different way.
"Hannah B, too has also said, 'I find this interesting,' because she likes to win," Mills said on The Bachelor Recap. "She likes to win."
There might be one thing that stops the actual summer Olympics in Tokyo from happening and that's the coronavirus outbreak. Mills said, "It is an issue, maybe. This is a show that has an international cast too." He added, "Let's hope [the] Summer Games happen."
The premiere date for the new show has yet to be announced.
Source: Read Full Article