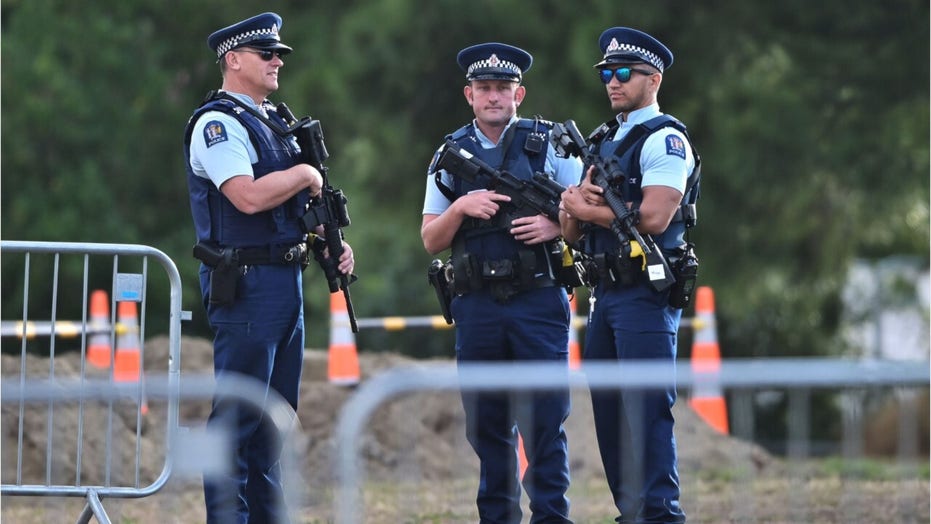 This Day in History: March 15
Take a look at all of the important historical events that took place on March 15th.
On this day, March 15 …
2019: At least 49 people are killed and 20 seriously injured in mass shootings at two mosques in the New Zealand city of Christchurch.
Also on this day:
44 B.C.: Julius Caesar is assassinated by a group of nobles that included Brutus and Cassius.
1493: Christopher Columbus arrives back in the Spanish harbor of Palos de la Frontera, two months after concluding his first voyage to the Western Hemisphere.
1913: President Woodrow Wilson meets with about 100 reporters for the first formal presidential press conference.
1916: A U.S. expeditionary force led by Brig. Gen. John J. Pershing enters Mexico on an ultimately futile mission to capture Pancho Villa, whose raiders attacked Columbus, N.M., killing 18 U.S. citizens.
1919: Members of the American Expeditionary Force from World War I convene in Paris for a three-day meeting to establish the American Legion.
1937: America's first hospital blood bank opens at Cook County Hospital in Illinois.
1944: During World War II, Allied bombers again raid German-held Monte Cassino.
1956: The Lerner and Loewe musical, "My Fair Lady," based on Bernard Shaw's "Pygmalion," opens on Broadway.
1977: The U.S. House of Representatives begins a 90-day closed-circuit test to determine the feasibility of showing its sessions on television. 
1977: The situation comedy "Three's Company," starring John Ritter, Joyce DeWitt and Suzanne Somers, premieres on ABC-TV.
1985: The first Internet domain name, symbolics.com, is registered by the Symbolics Computer Corp. of Massachusetts.
1998: CBS' "60 Minutes" airs an interview with former White House employee Kathleen Willey, who says President Bill Clinton made unwelcome sexual advances toward her in the Oval Office in 1993, a charge denied by the president. 
1998: Dr. Benjamin Spock, author of the influential book "Baby and Child Care" and whose child care guidance spanned half a century, dies in San Diego at 94.
2005: Former WorldCom chief Bernard Ebbers is convicted in New York of engineering the largest corporate fraud in U.S. history.
2009: Lawmakers on Capitol Hill are outraged after learning that $165 million in executive bonuses are being paid by bailed-out insurance giant American International Group.
2009: Tony Award-winning actor Ron Silver dies in New York City at age 62.
2014: Comedian David Brenner, 78, dies in New York City.
2018: A pedestrian bridge under construction collapses onto a busy Miami highway, crushing vehicles beneath massive slabs of concrete and steel; six people die and 10 are injured.
2018: The Trump administration accuses Moscow of an elaborate plot to hack into America's electric grid, factories, water supply and air travel; the U.S. also targets Russians with sanctions for alleged election meddling for the first time since President Trump took office. 
Source: Read Full Article